nhow | Frankfurt am Main | Hotel
Elegant and wow – nhow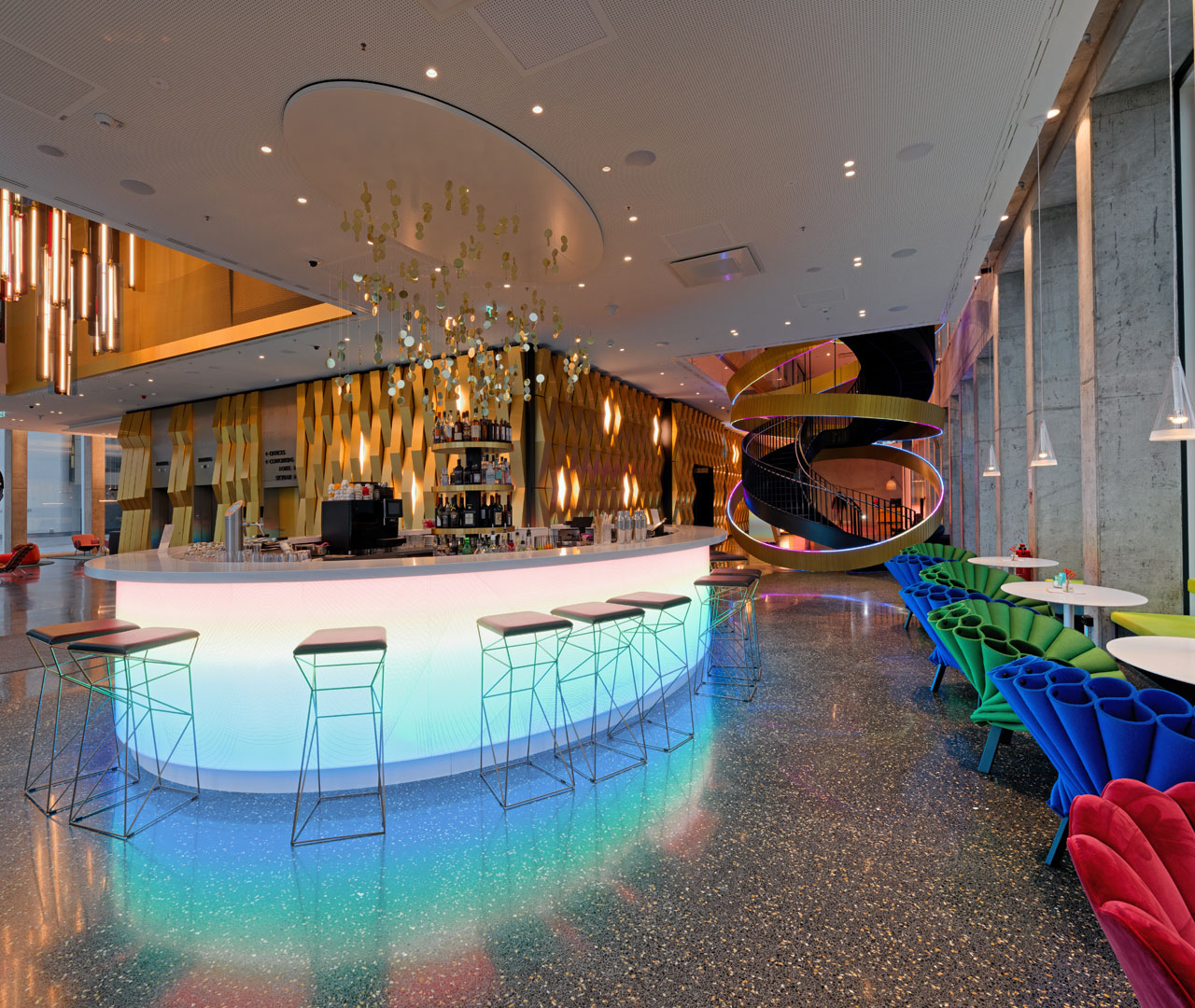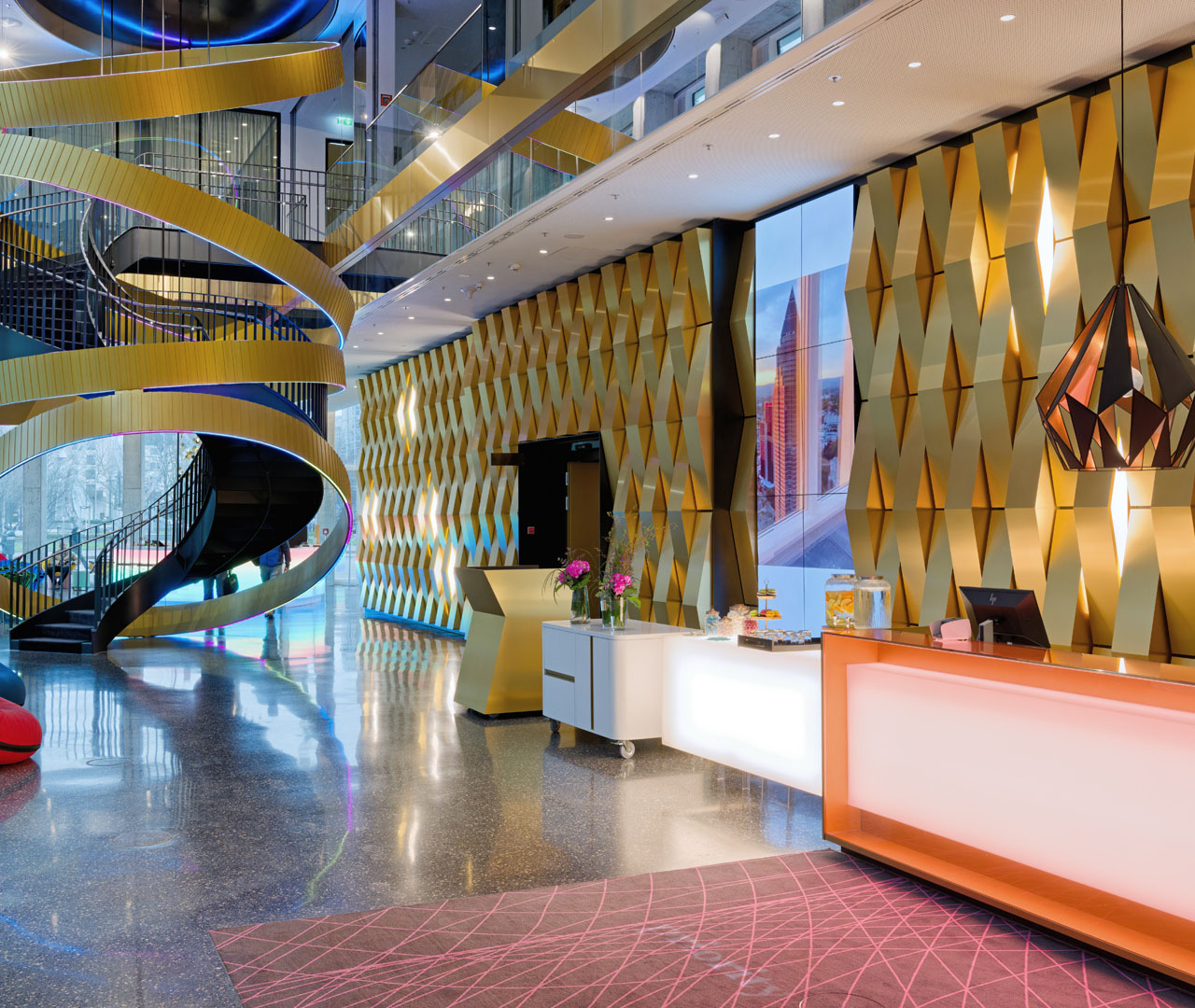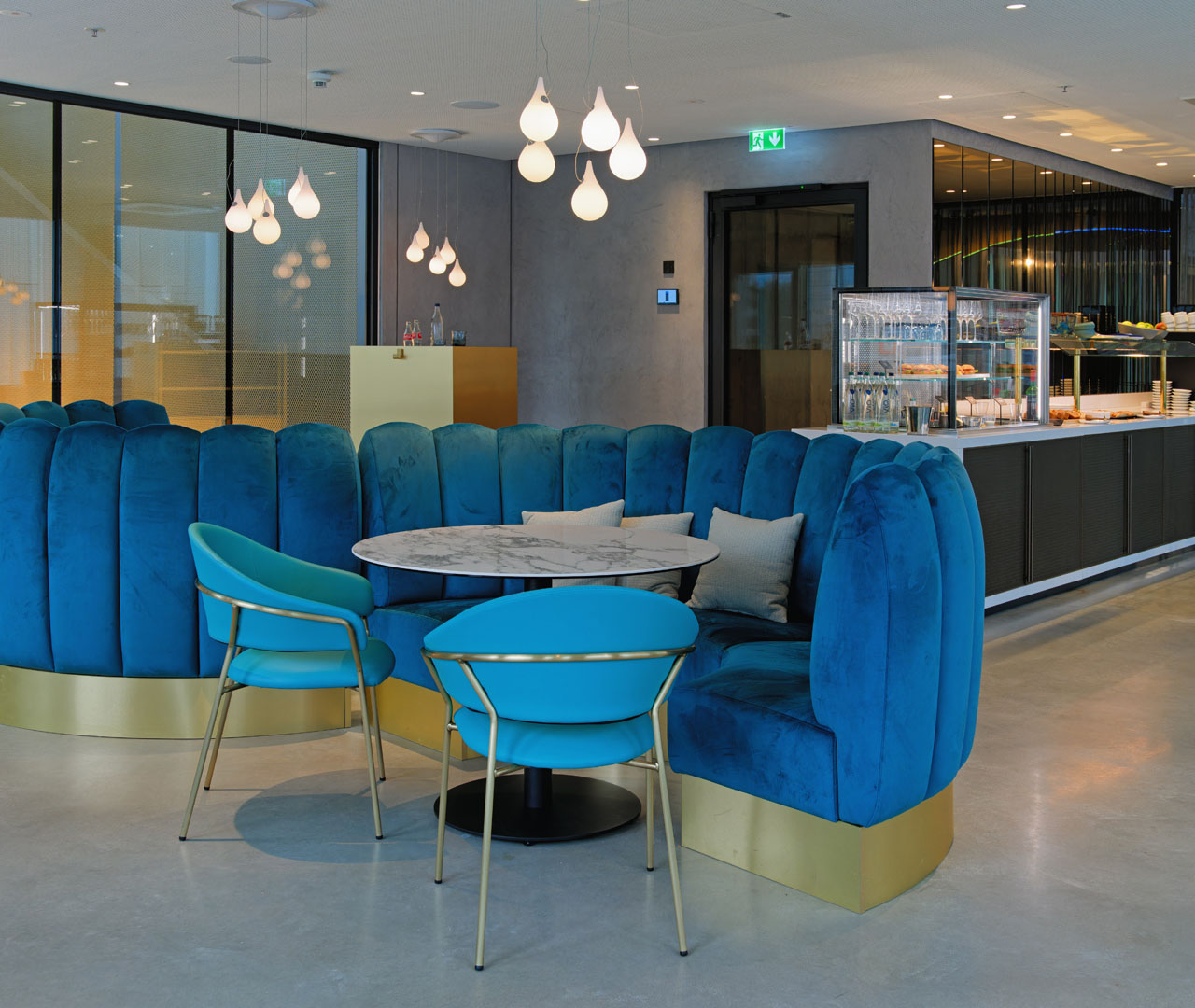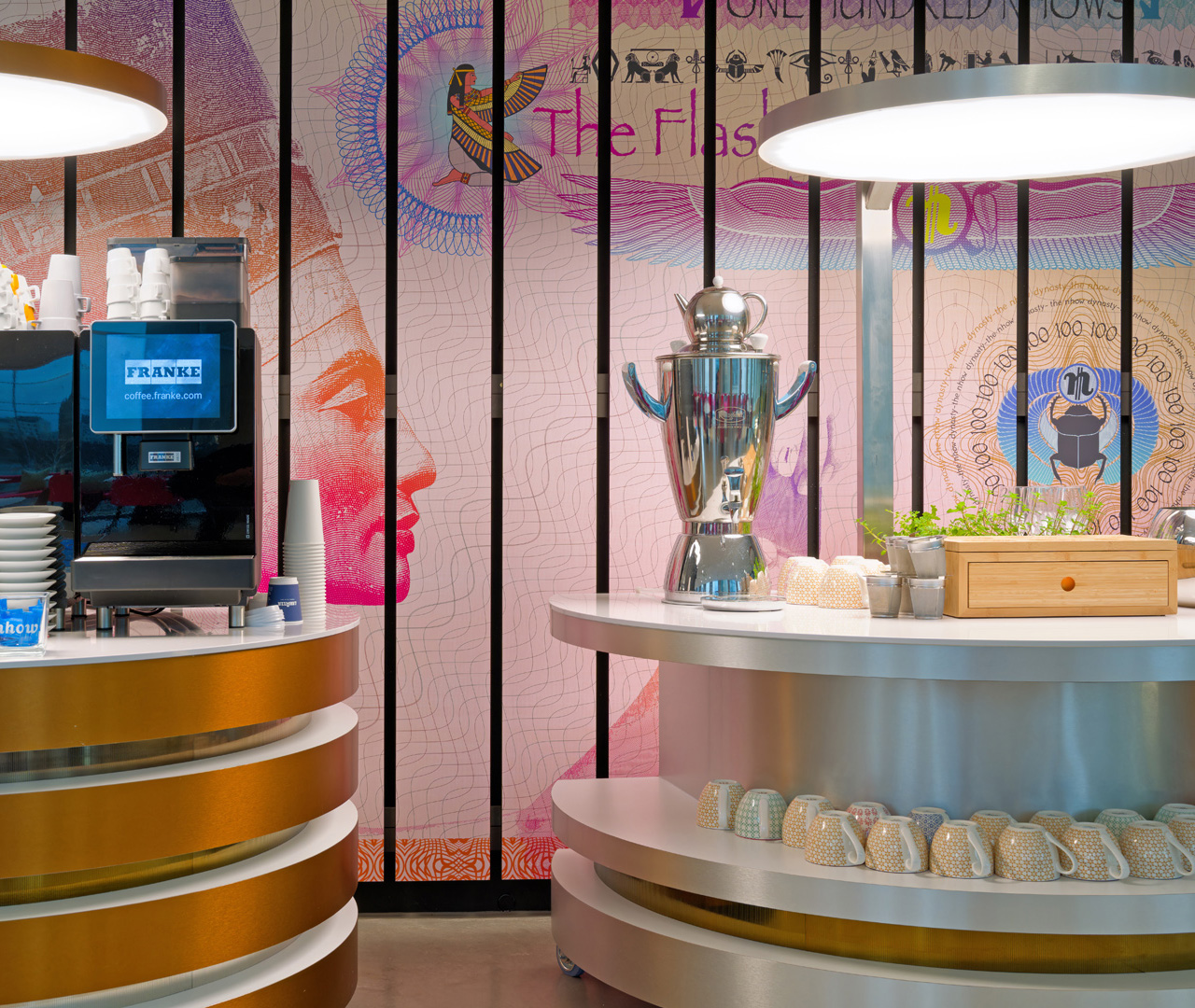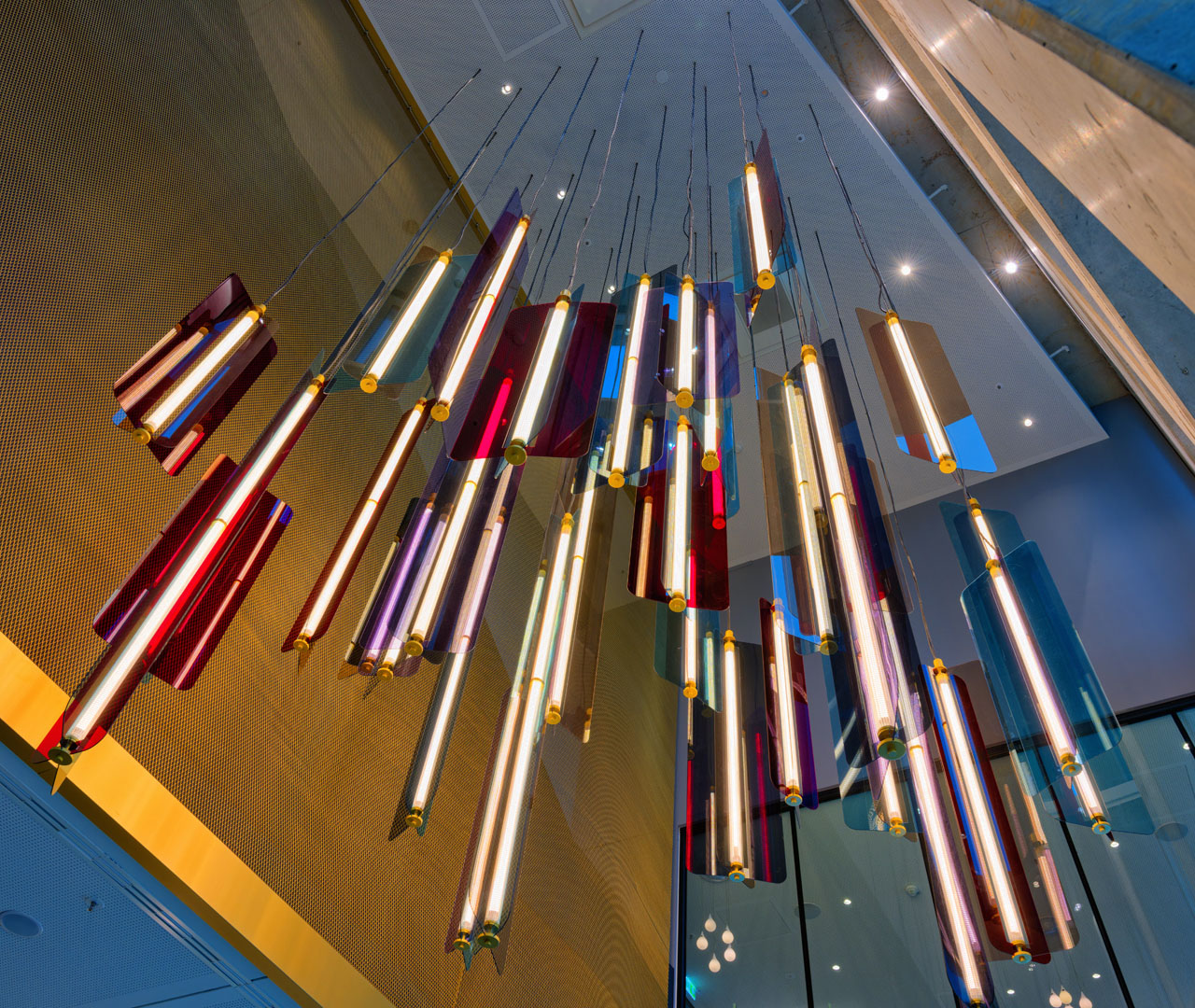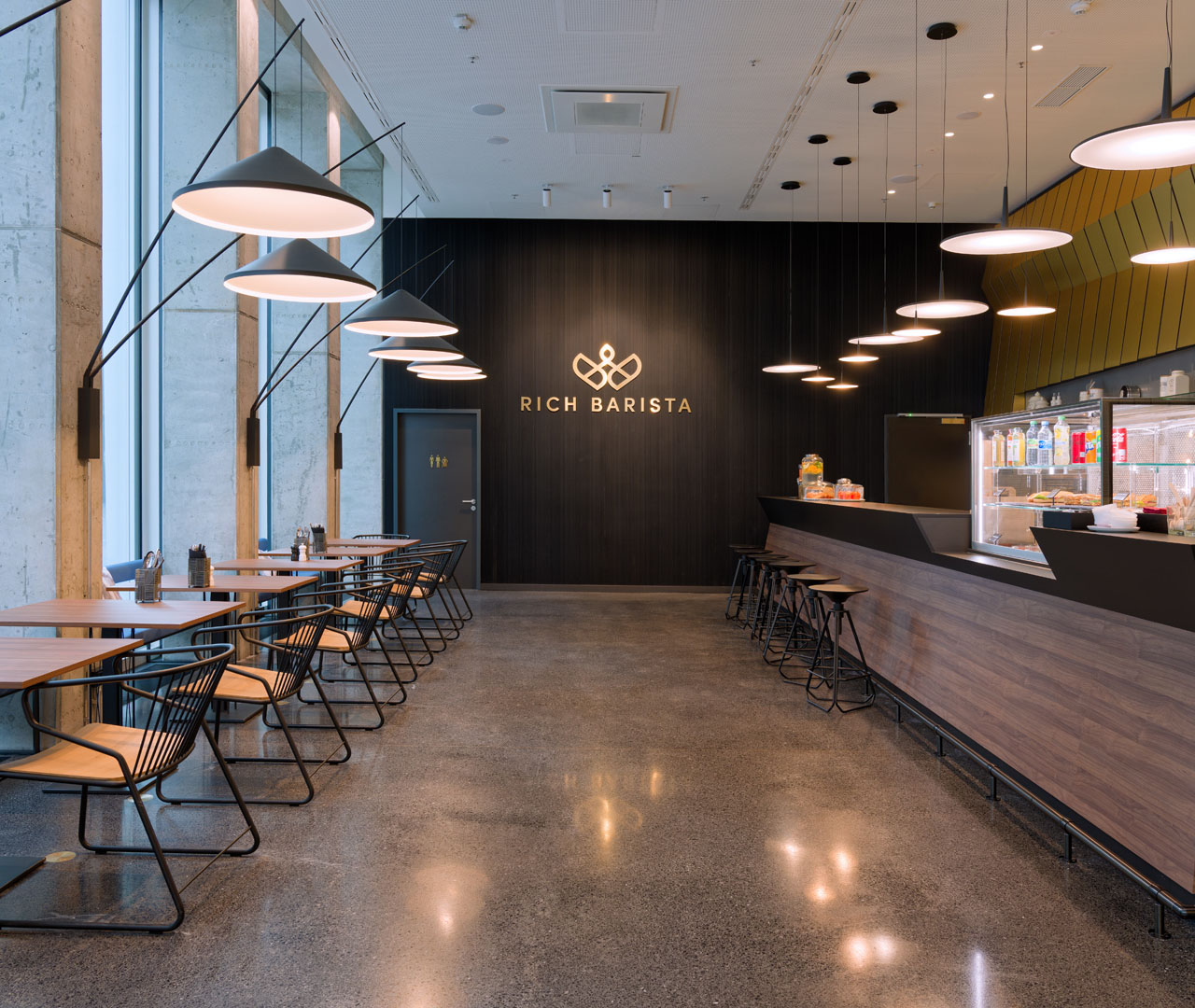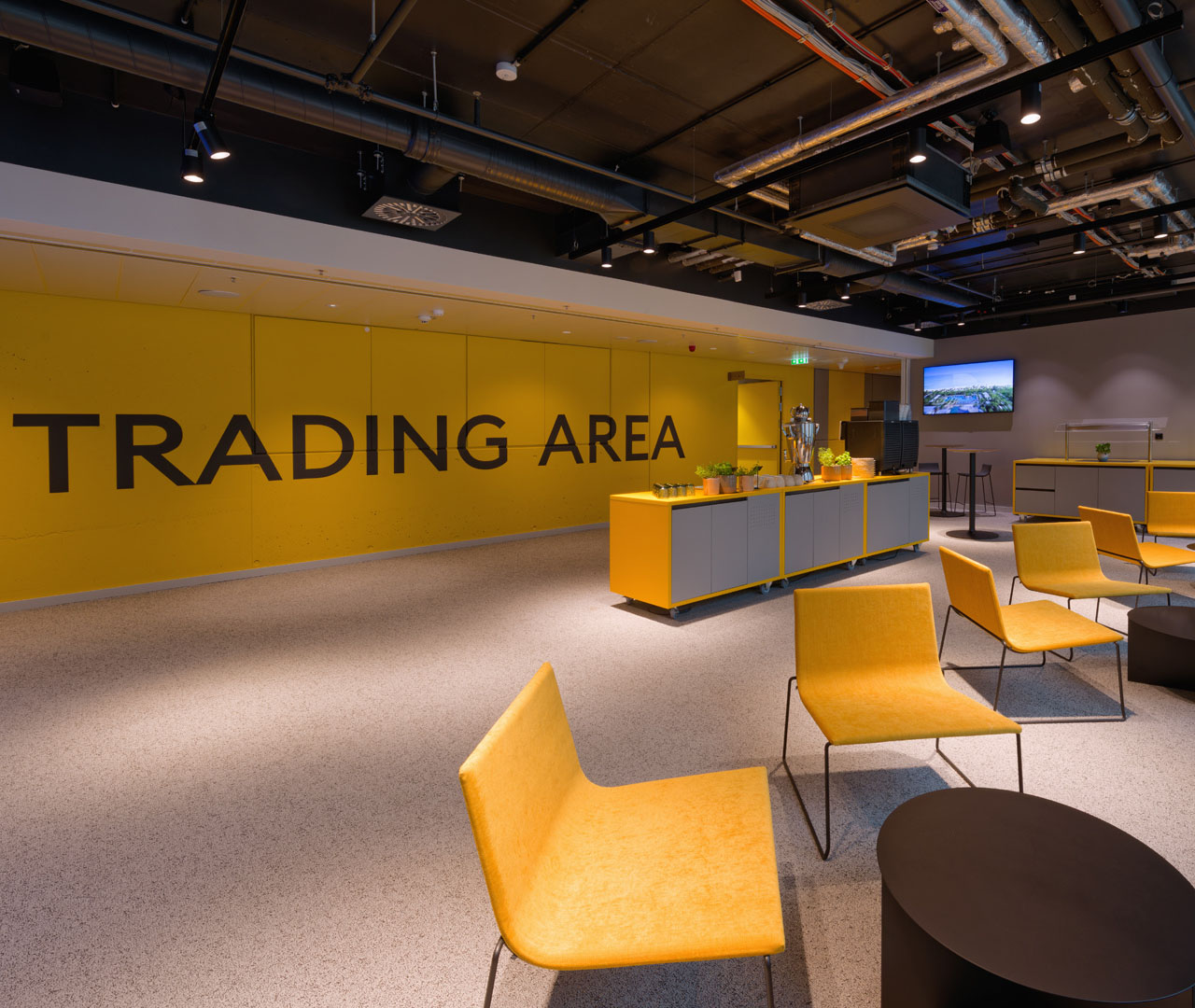 The new nhow Frankfurt hotel is located within a 47-storey property and offers impressive views, whether you're looking inside or out. The Spanish architect Rafael De La-Hoz created the design concept according to the motto "The Art of Money".
Individual furnishing elements with references to coins, banknotes, gold and the stock exchange make guests aware in every corner that they are in the financial metropolis of Frankfurt am Main. We have adopted the FF&E package for the public areas. A significant undertaking, because nothing here comes off the peg. Every item and every detail has been carefully selected. One of our highlights is the oval bar on the ground floor, which is lit up in rainbow colours. Golden coins hang above the bar, making the surroundings sparkle.
In the breakfast area, the custom-made coin buffets that look like giant stacks of coins are our showpieces. The "Rich Barista" coffee shop, which complements the golden walls with soothing brown tones, has been fully fitted by us, from the customised counter and decorative lighting to the tables and chairs.
The nhow Frankfurt hotel boasts official DGNB Platinum Certification (DGNB = "Deutsche Gesellschaft für nachhaltiges Bauen", or the German Sustainable Building Council). All selected products – every single piece of furniture, every carpet, every light fixture – are approved according to DGNB criteria and meet certain requirements such as pollution-free production.