Brax | Retail
A system that is not off the peg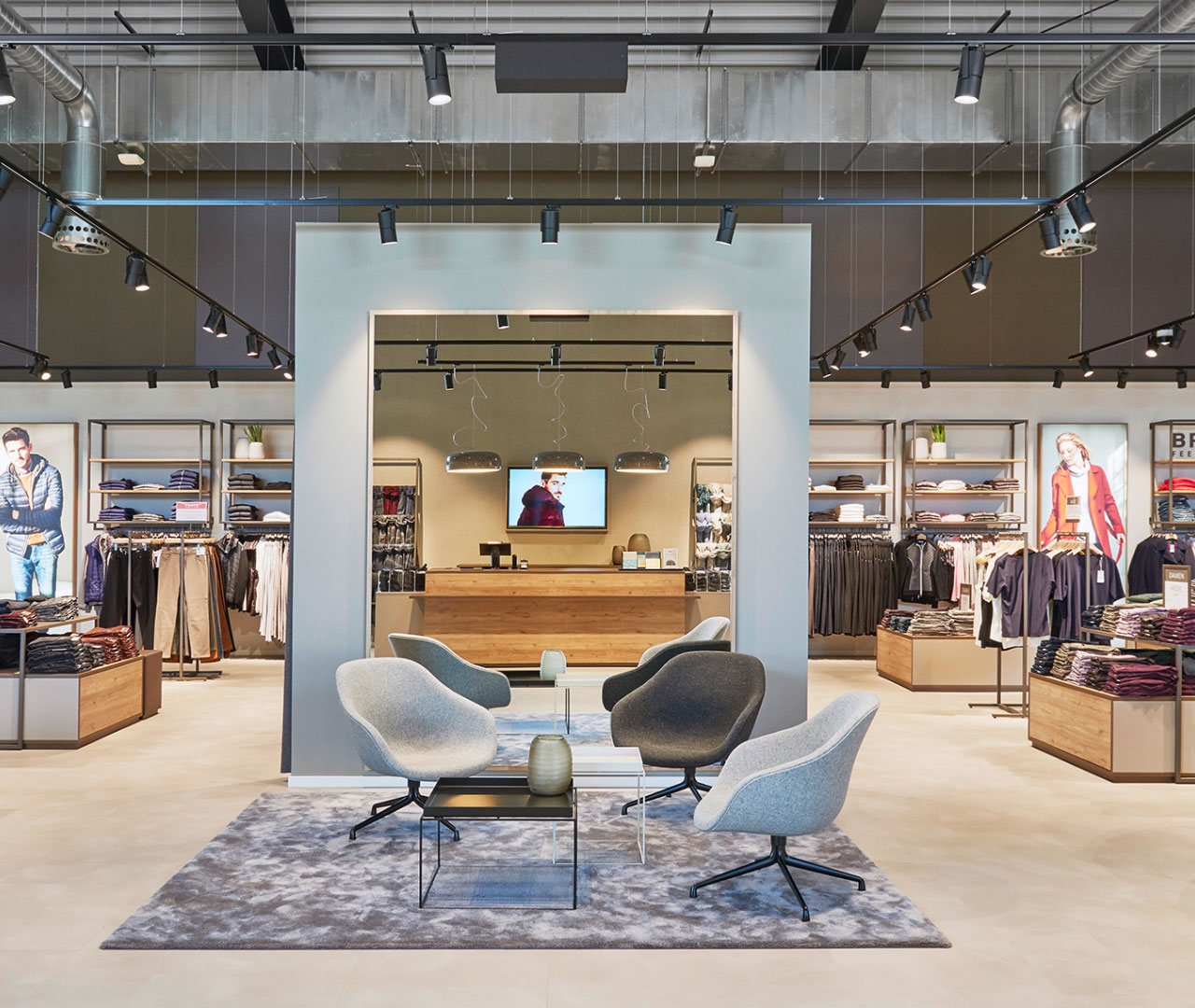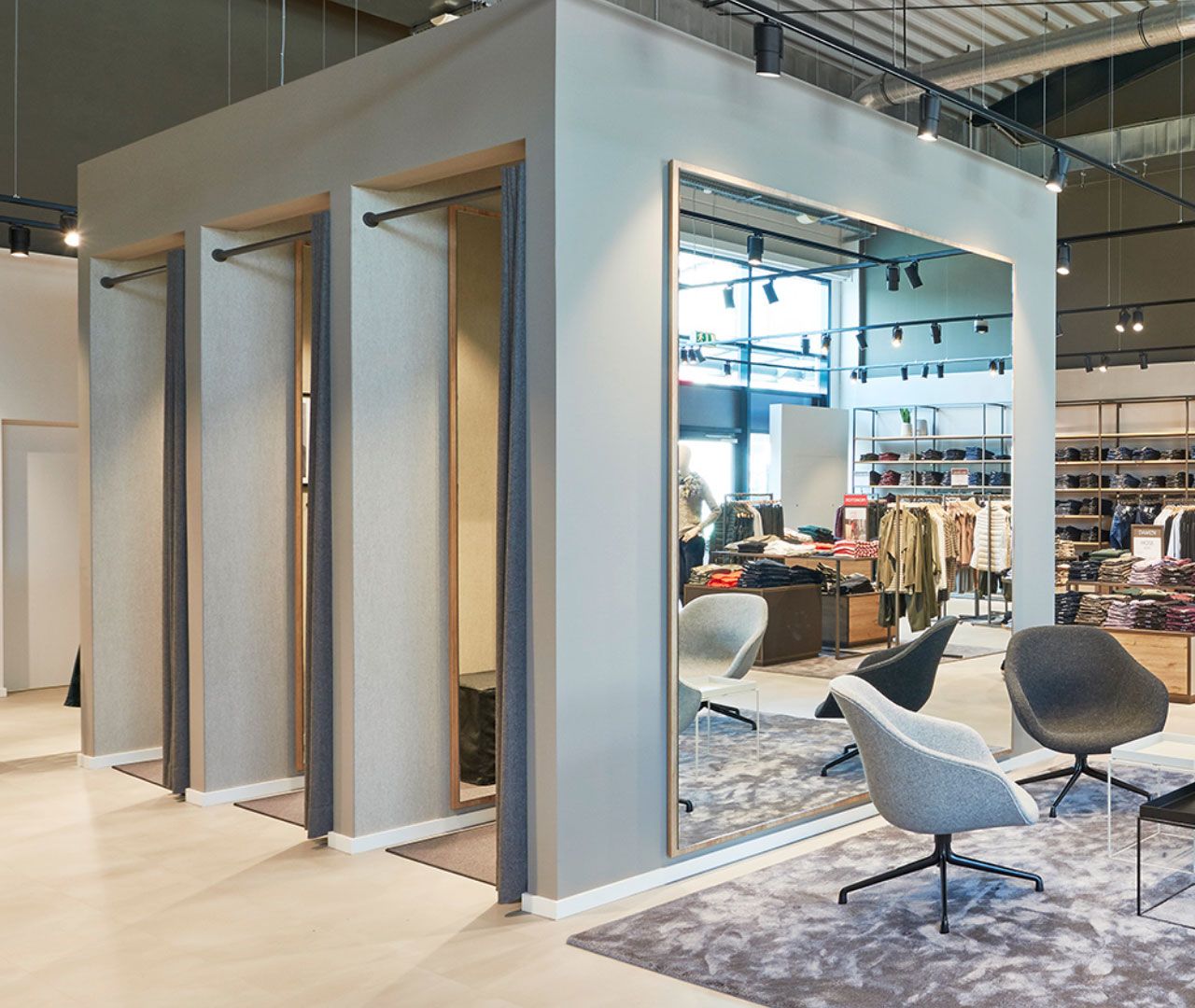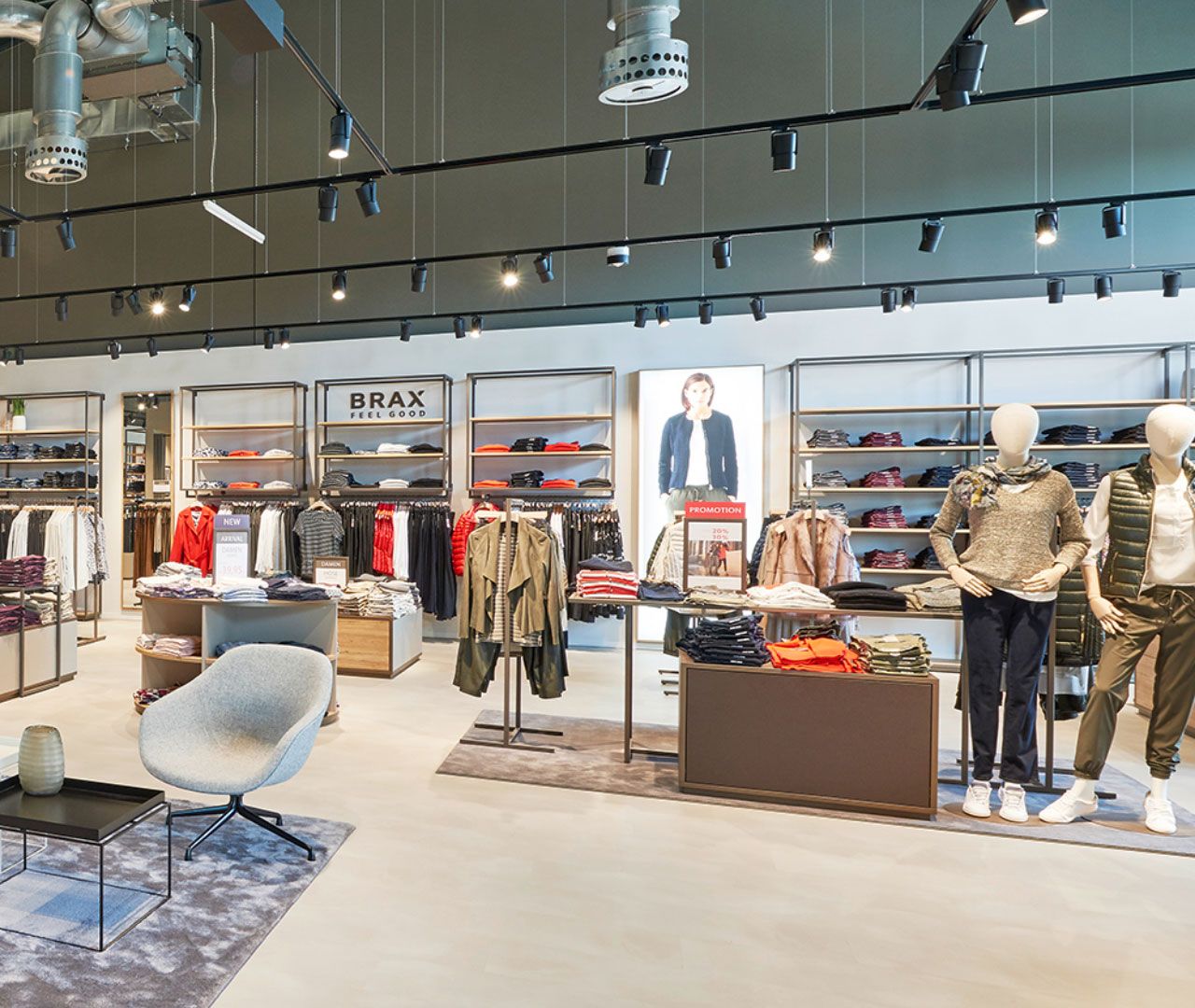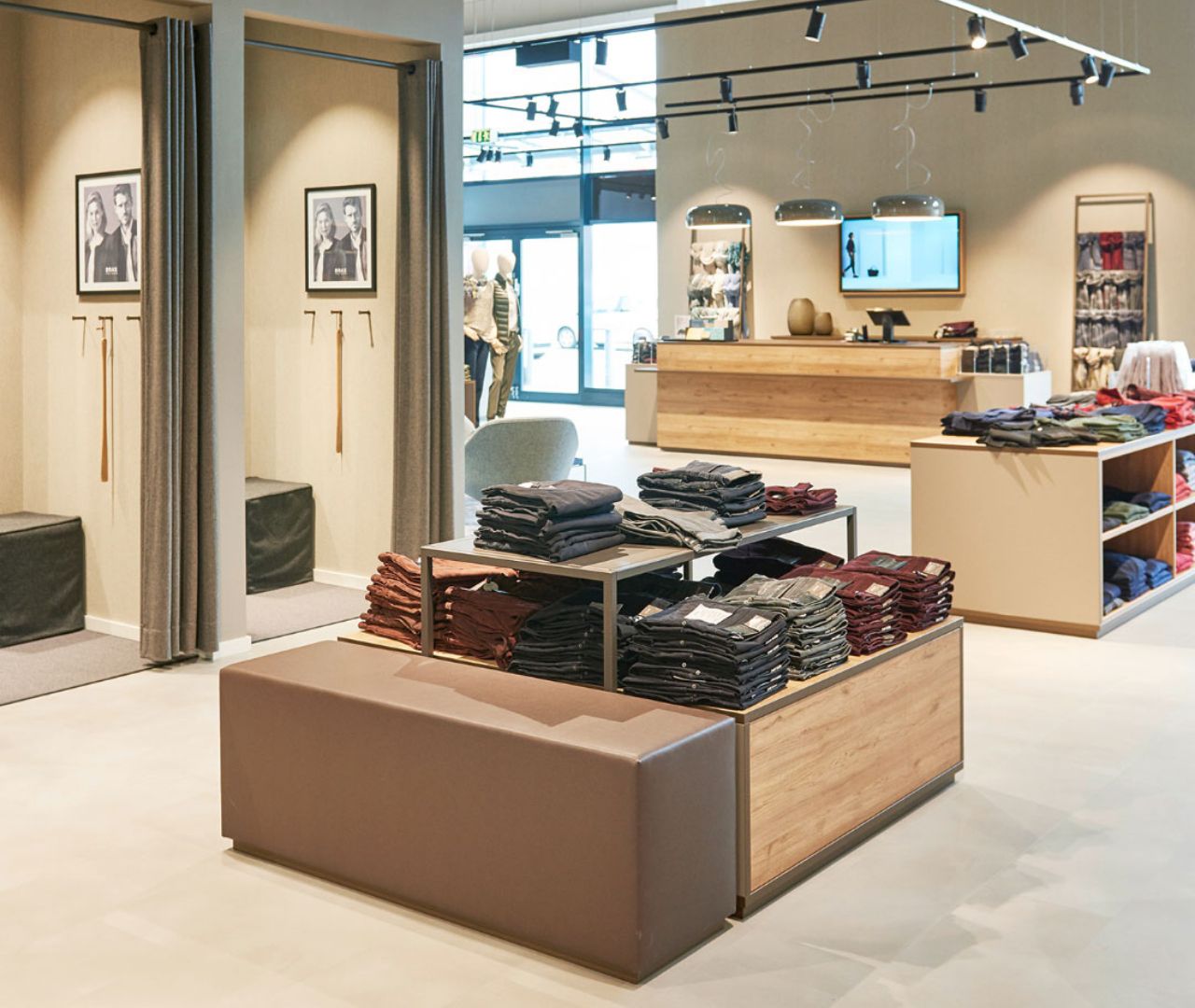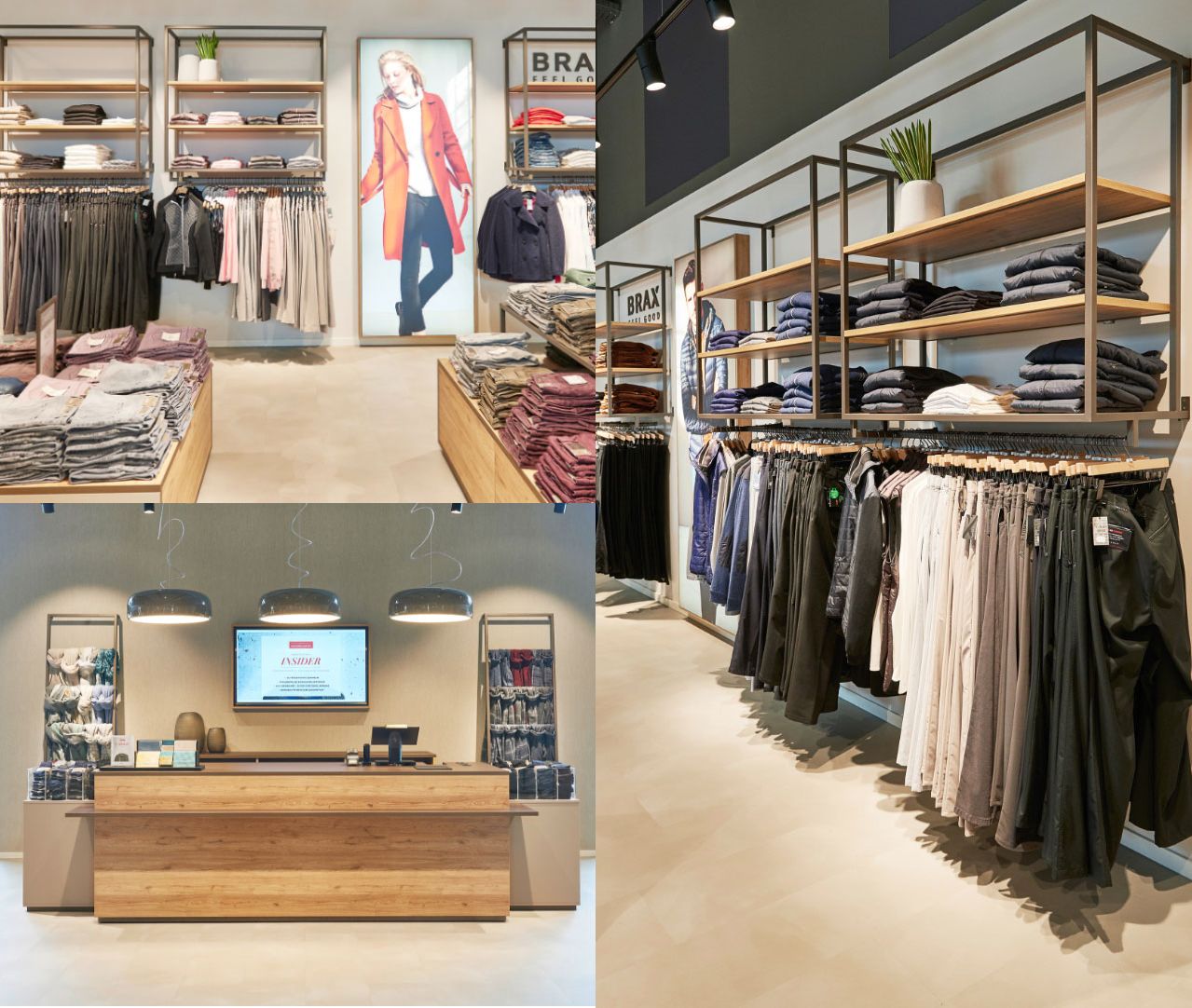 The client's ideas for the new furniture of the Brax outlet stores were clear and to the point: The task was to develop a shop concept that was visually of high-quality but that still offered good value for money. The set-up should be robust enough to cope with the volume of goods and frequent product changes. It should also be very flexible and easy to convert so that the shop is always full, even when changing collections.
A track system with concealed slots, developed especially for the concept, offers credible design optimisation while maintaining the same function, because the slots in the vertical support element are inserted from behind, which make them invisible from the front. The floor beams are now also concealed in the floor and give the elements a high degree of stability and more load-bearing capacity, even with larger spans.
BRAX Outlet Stores, which we produce just-in-time, not only impressed with their simple, uncluttered ambience; the entire furniture range also scores with a high degree of flexibility and functionality. It always does justice to the collections, which change several times a year, and can be swiftly converted to suit the new requirements. The minimalist design is perfect for putting the products in the spotlight.