Four Points by Sheraton Panoramahaus | Dornbirn | Hotel
Outstanding Conversion During Active Operations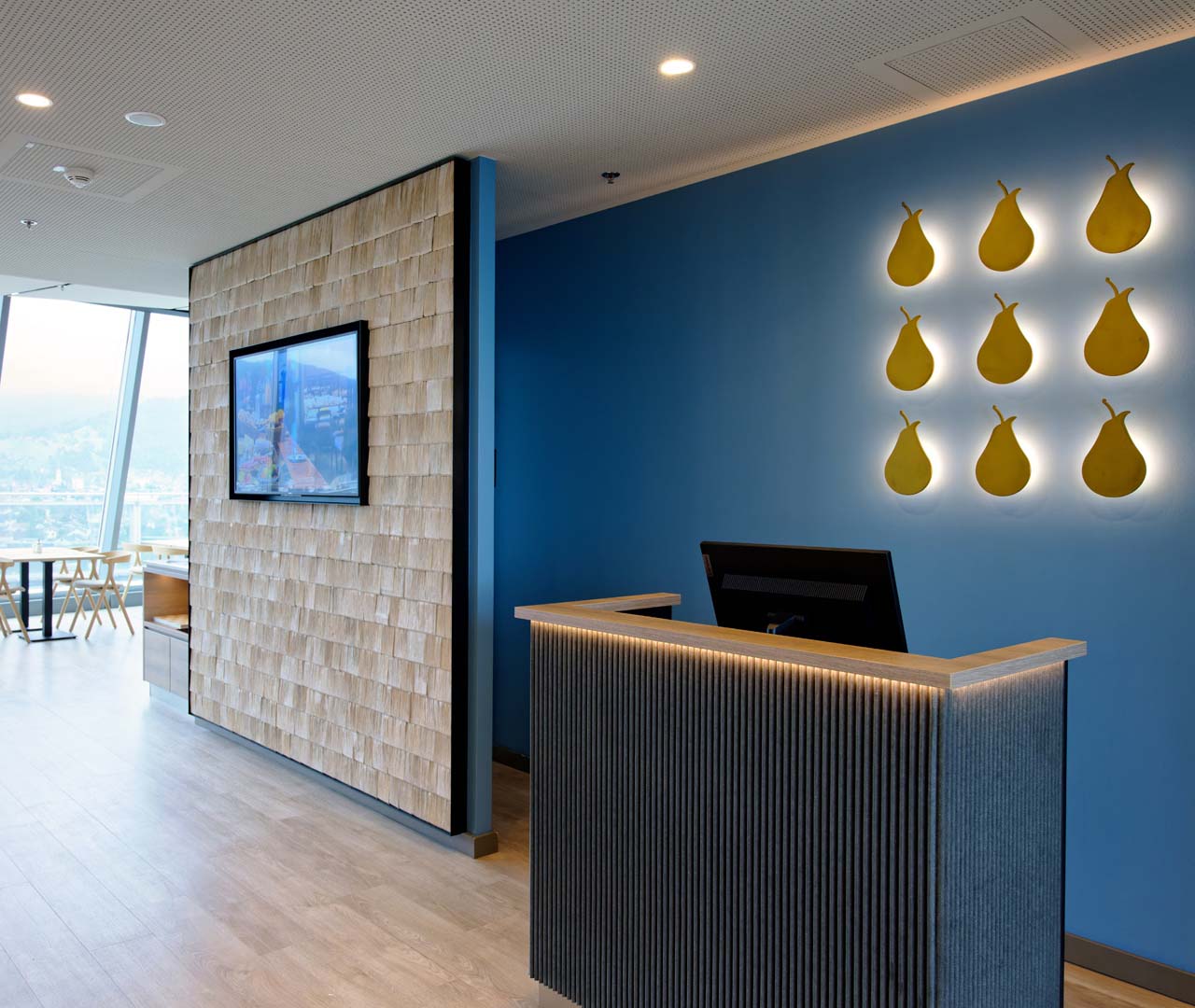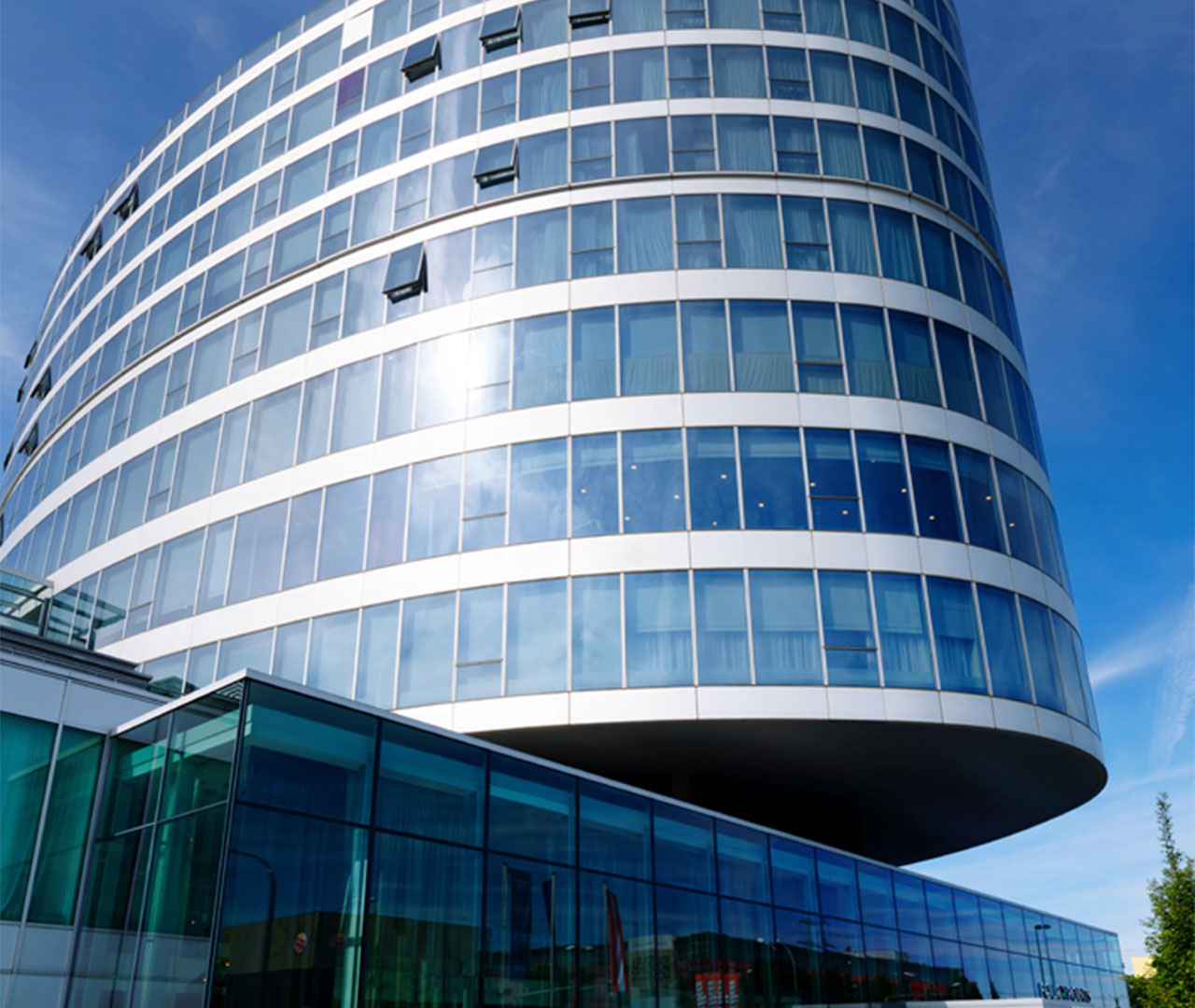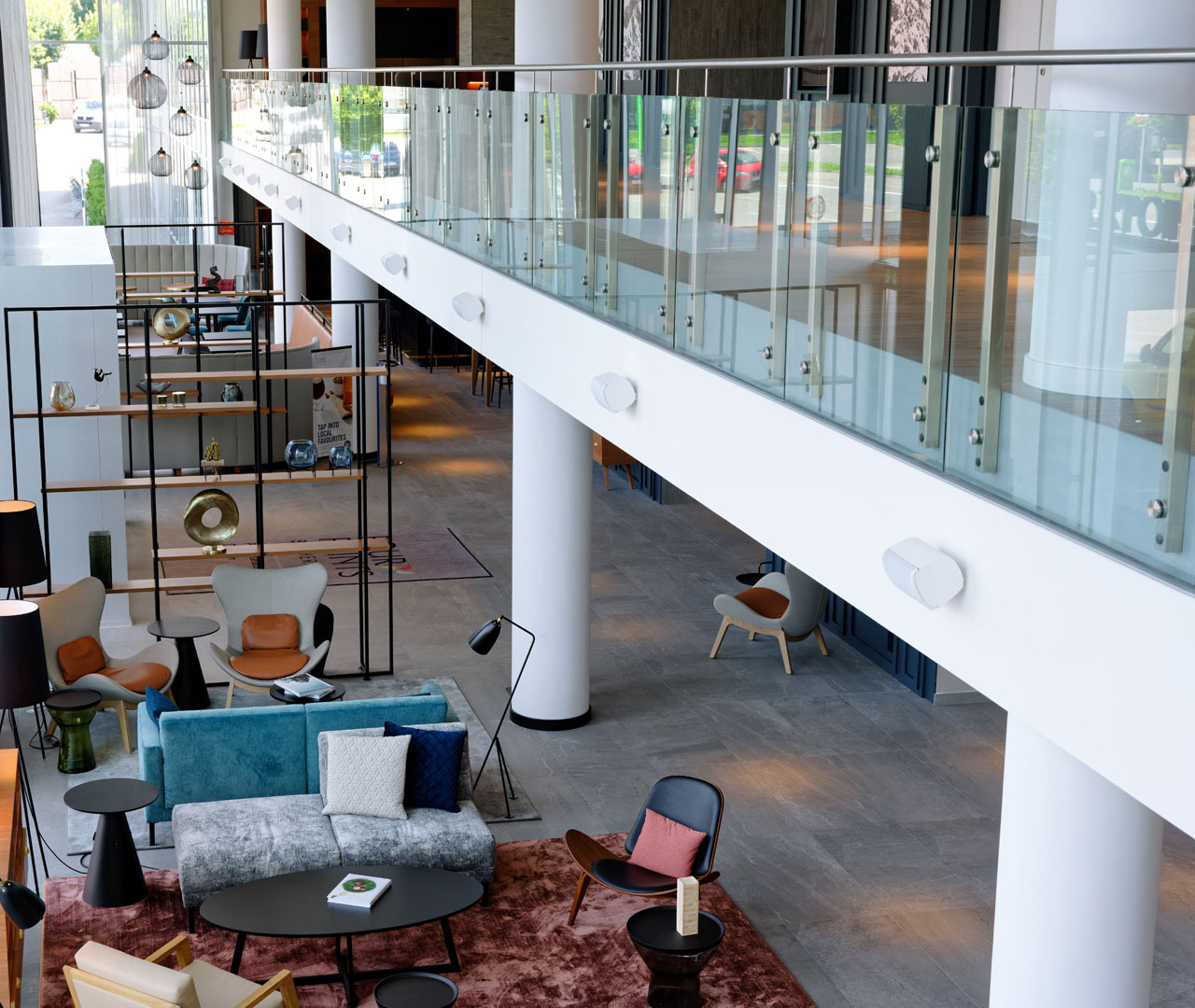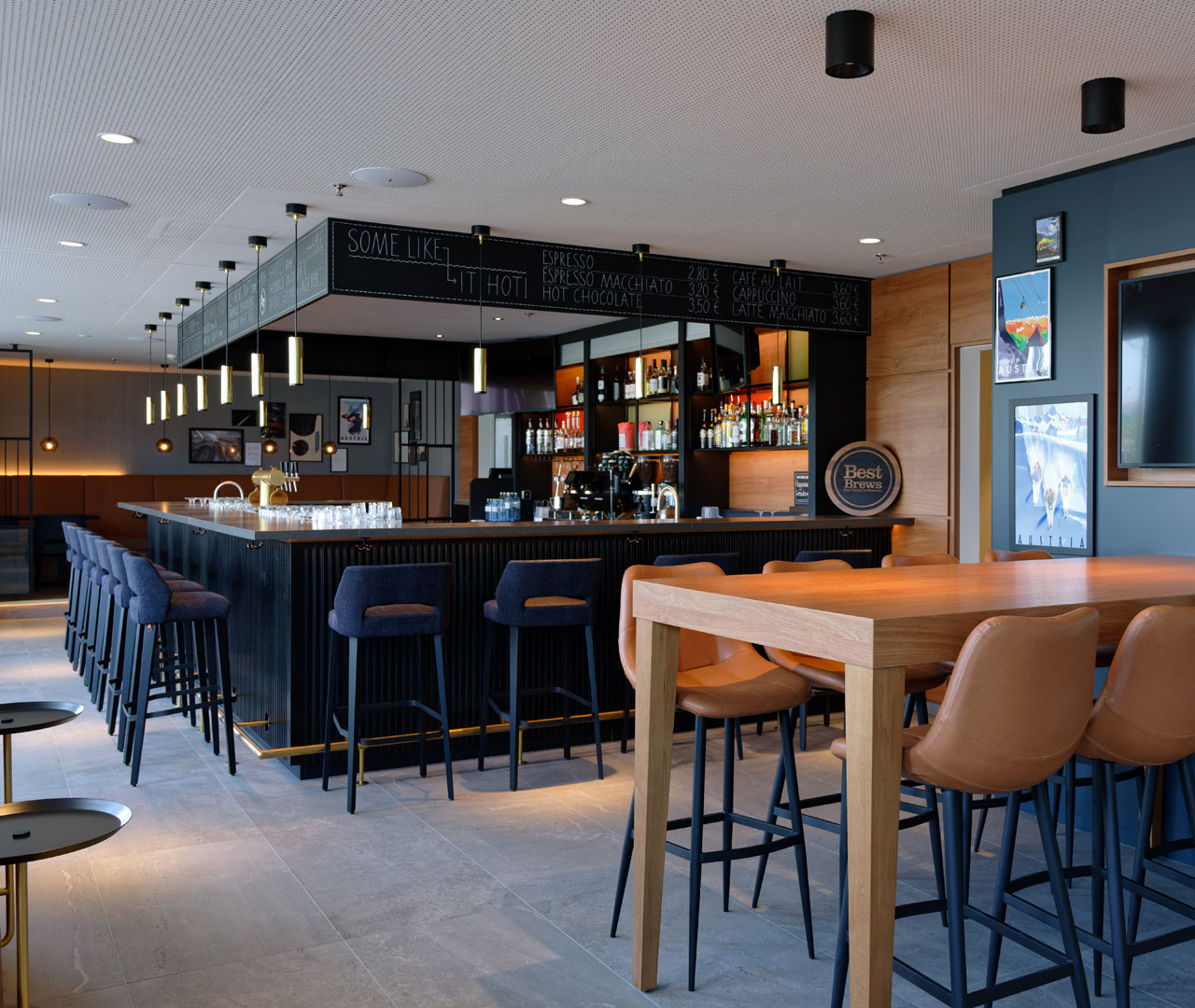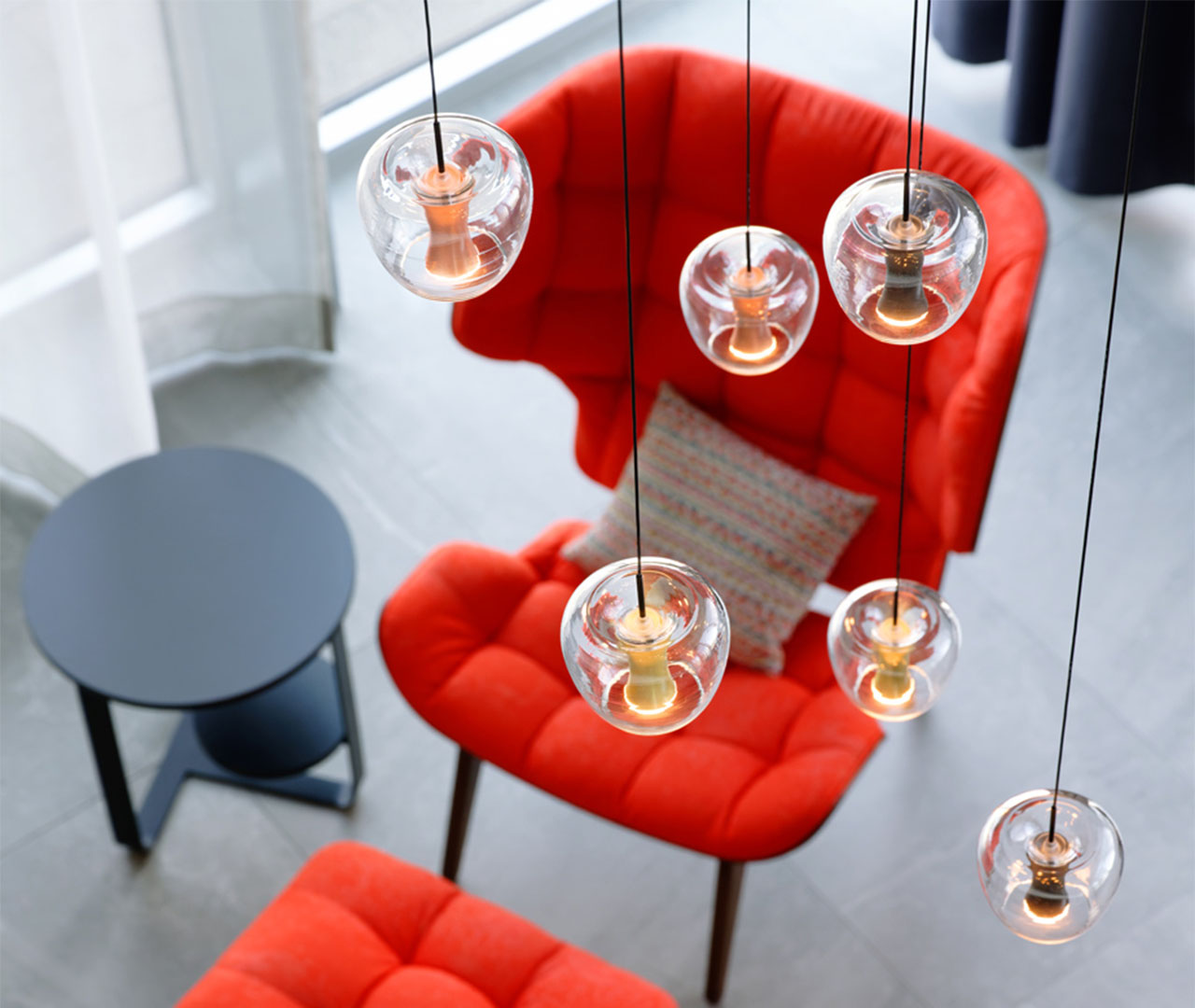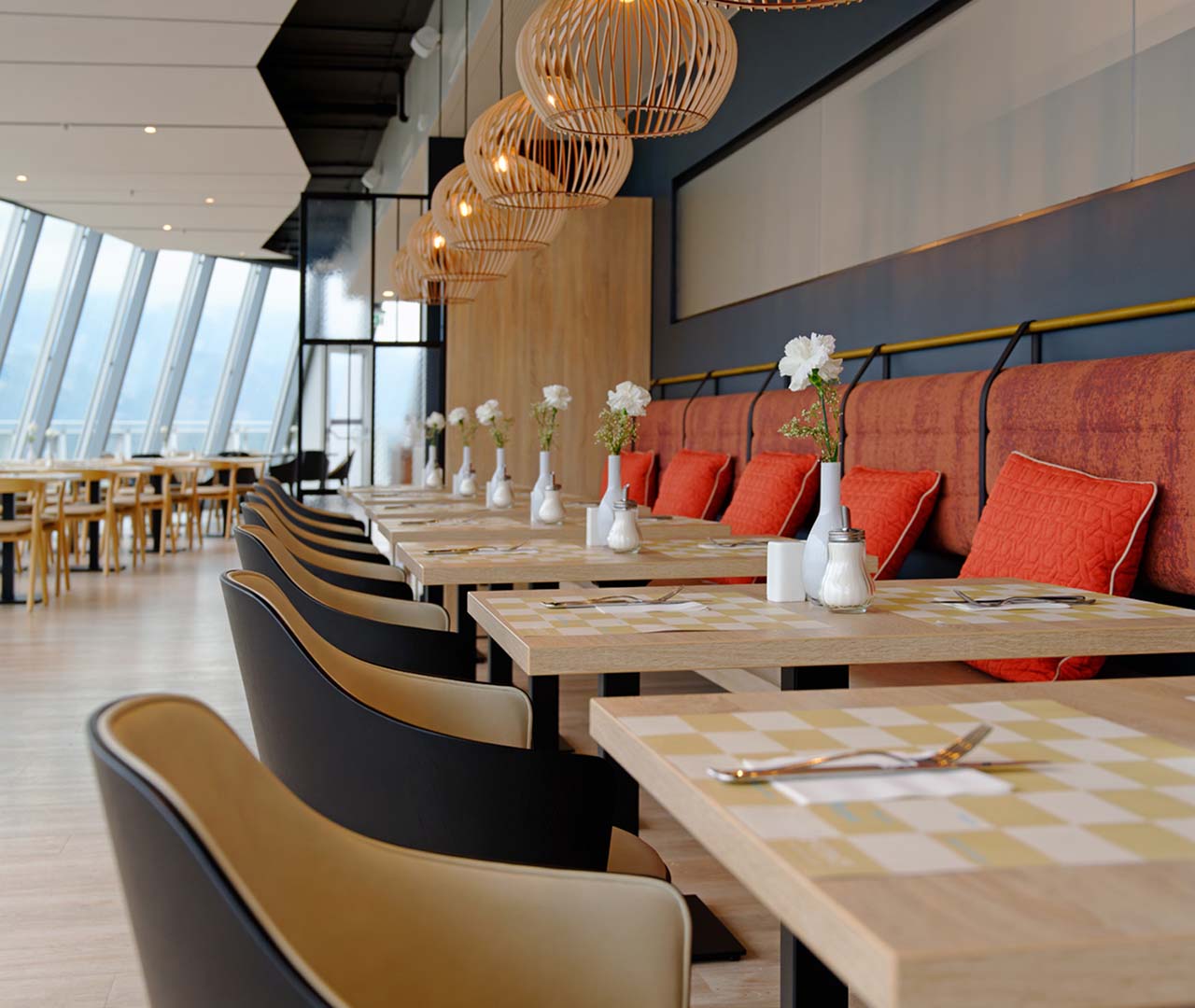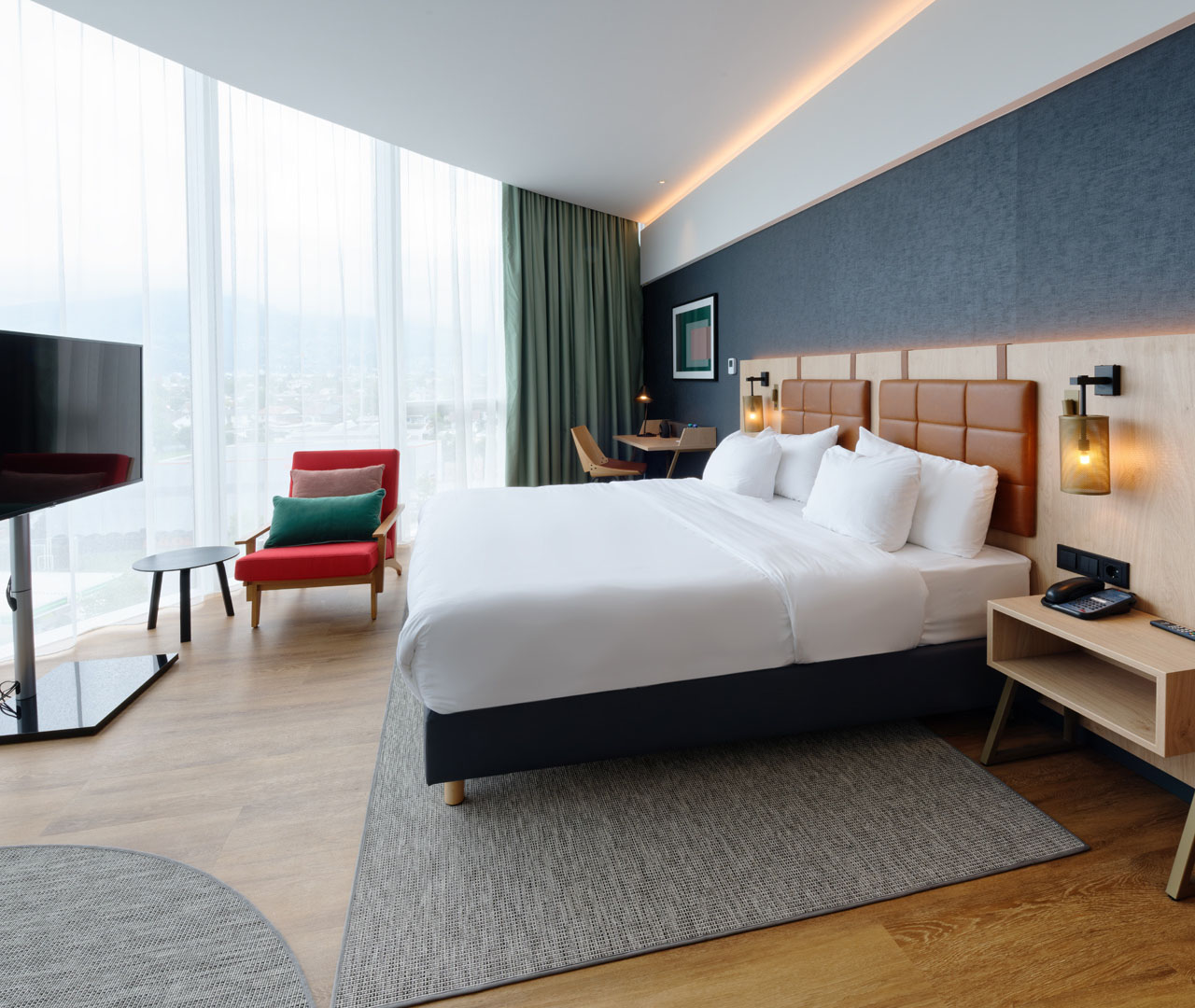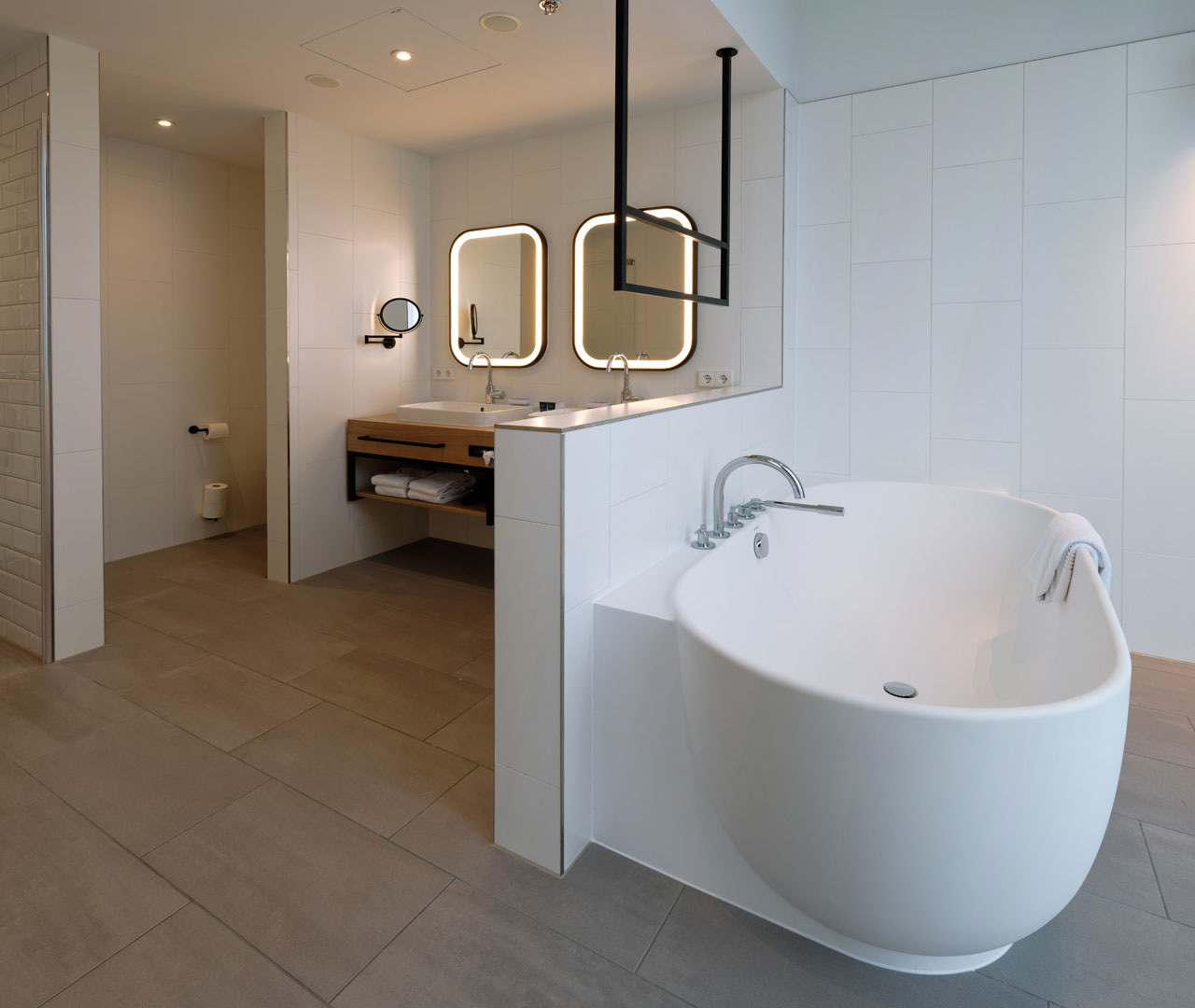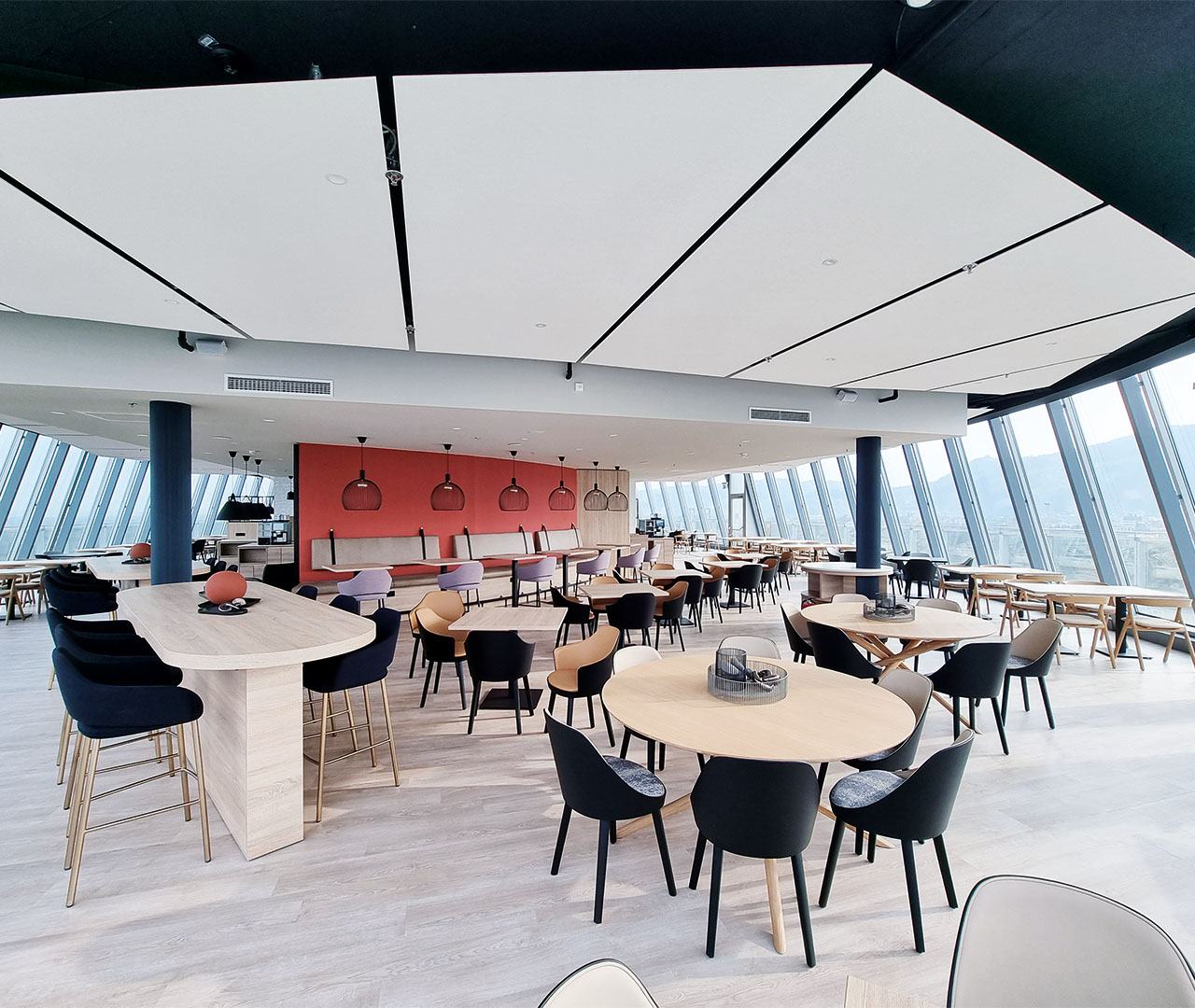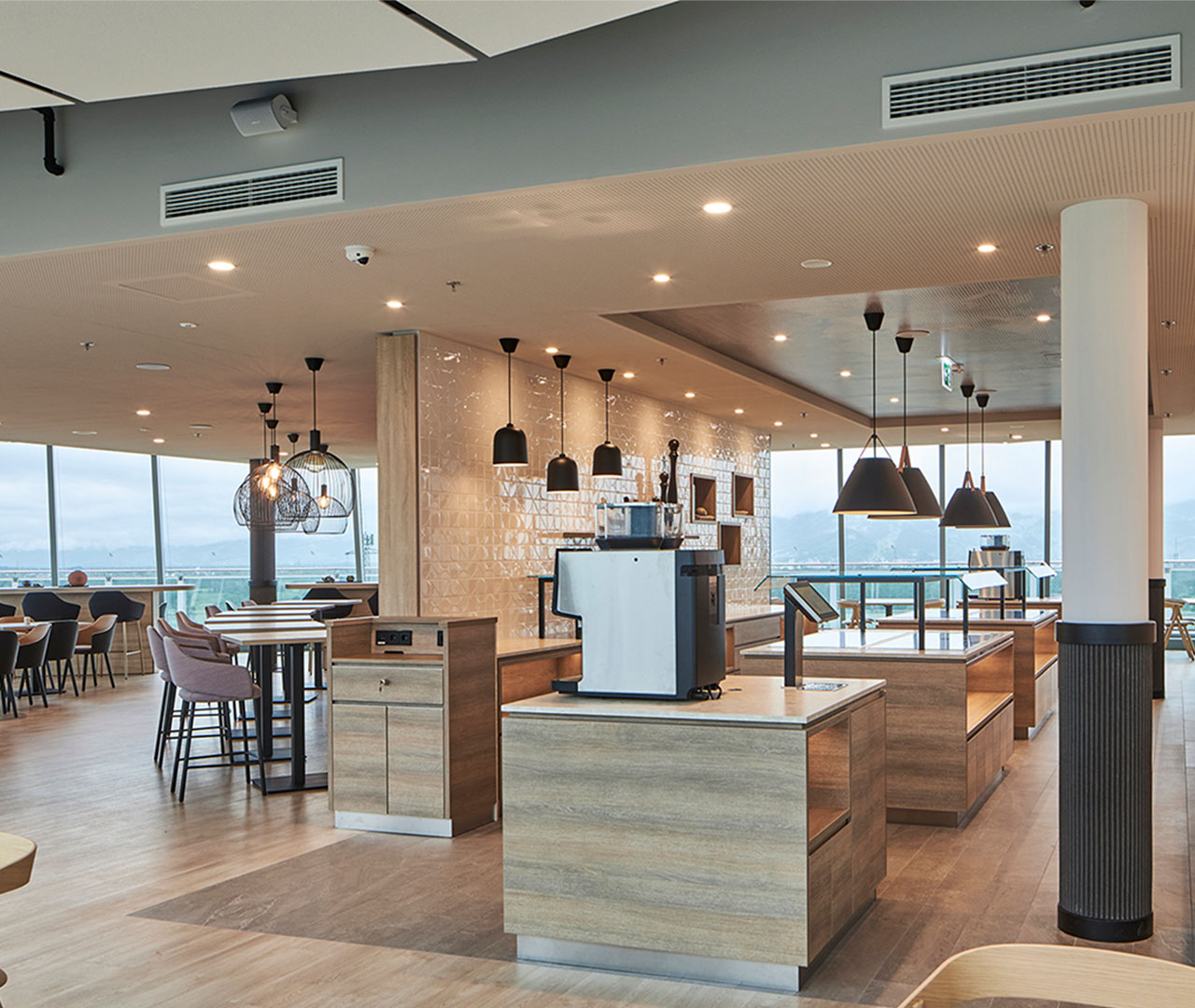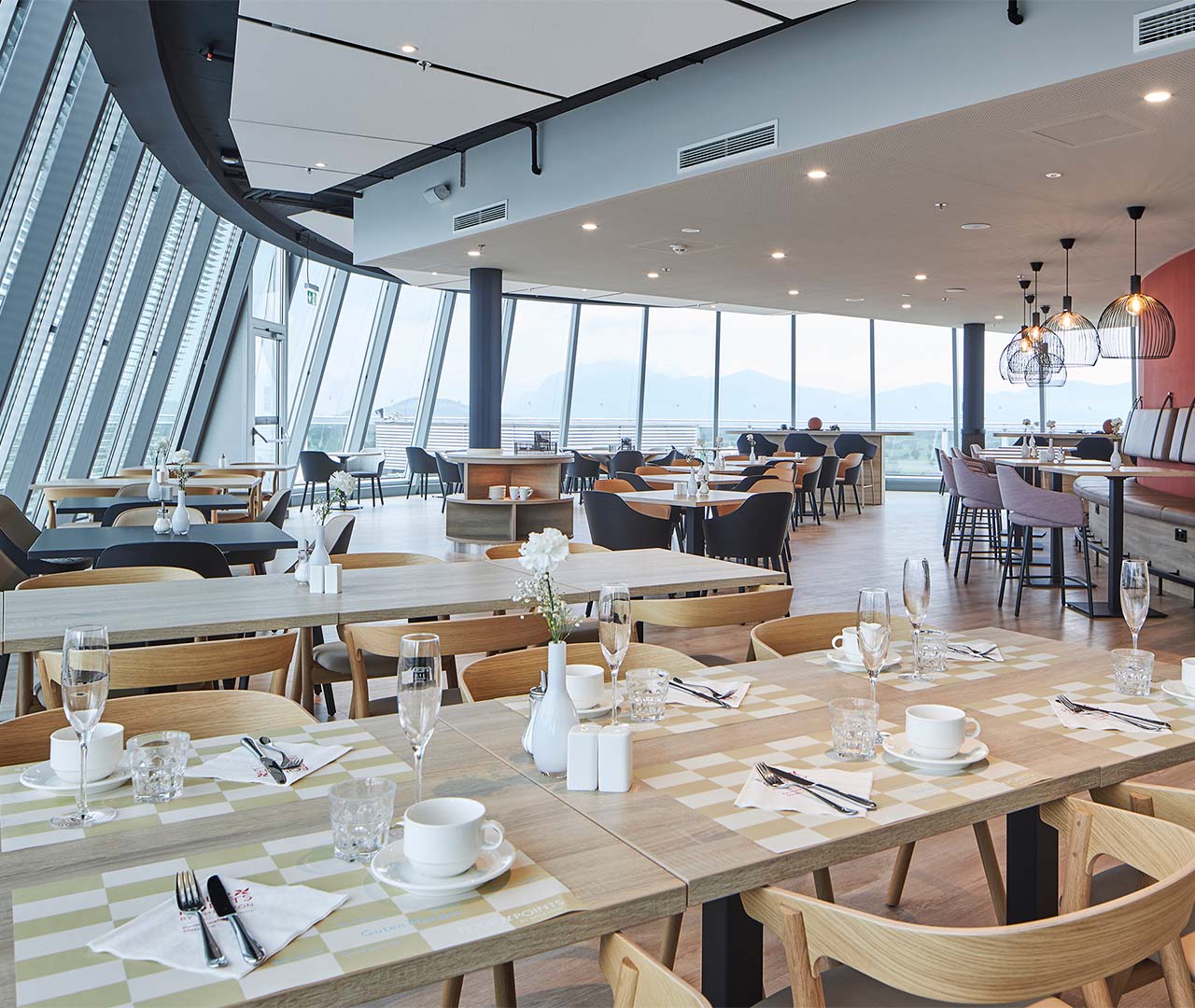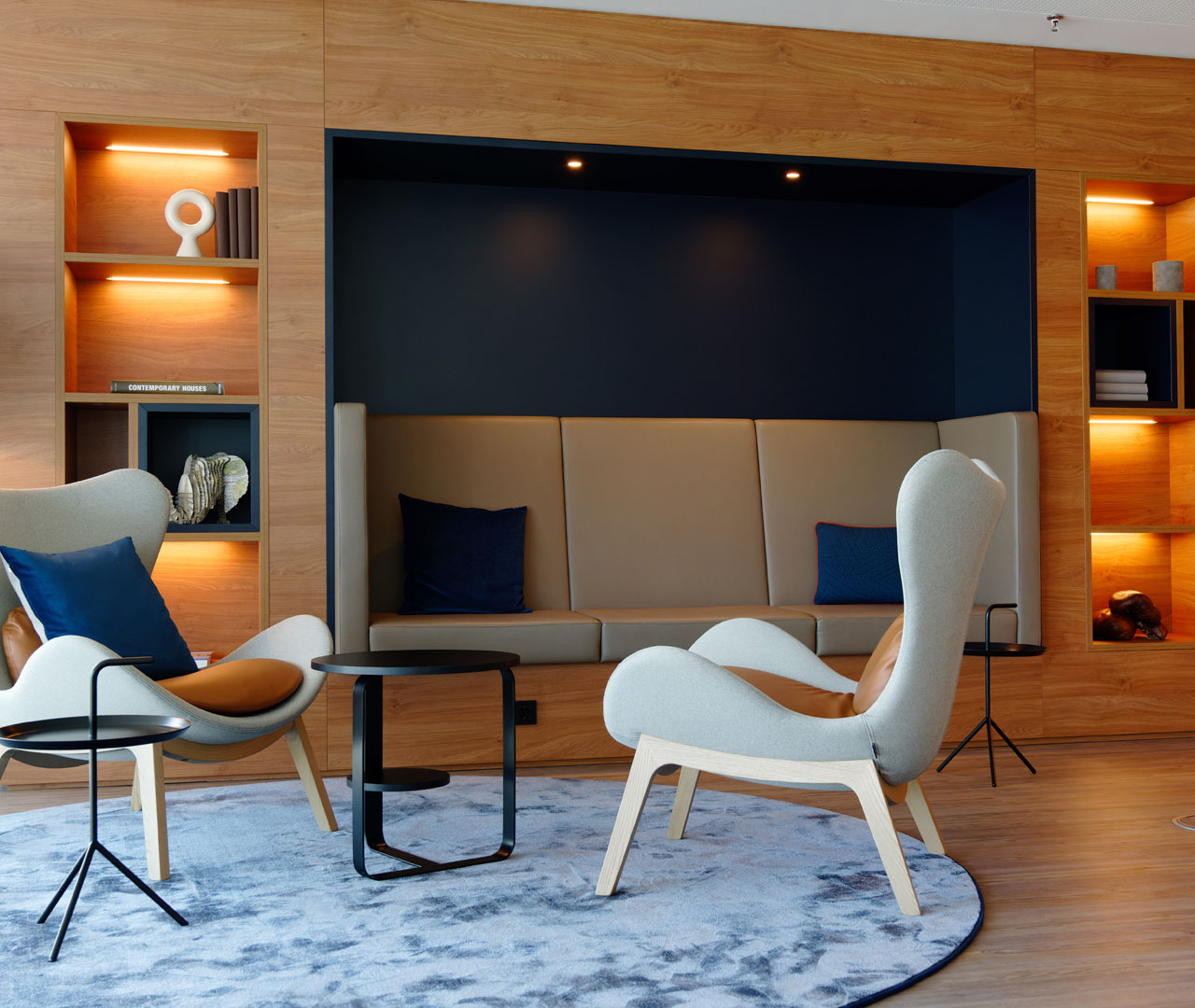 After being renovated during active operations, the Four Points by Sheraton Panoramahaus Dornbirn has a gleaming new "Made by Tenbrink" quality to it. And that's not all: the impressive hotel now has additional rooms and suites as well as another restaurant.
In completely redesigning the lobby and converting the restaurant and conference rooms, we had a lot of creative freedom that also extended to media technology and lighting control. Renovating the Panorama Restaurant and its surrounding terrace – complete with a view of the Alps and Lake Constance – as well as restoring the ventilation and technology atop the impressive 49-metre-high glass tower was also a special experience for us. hotelbau magazine provides an in-depth report on this in issue 4_2022. Renovation during ongoing operations is one of Tenbrink's core strengths.
We are particularly proud of our collaboration with May Architectural Design from Cologne, who received two ICONIC AWARDS 2022 for "Innovative Architecture" and "Innovative Materials" for this project.