indigo Vienna | Vienna | Hotel
A hidden gem in Vienna's urban jungle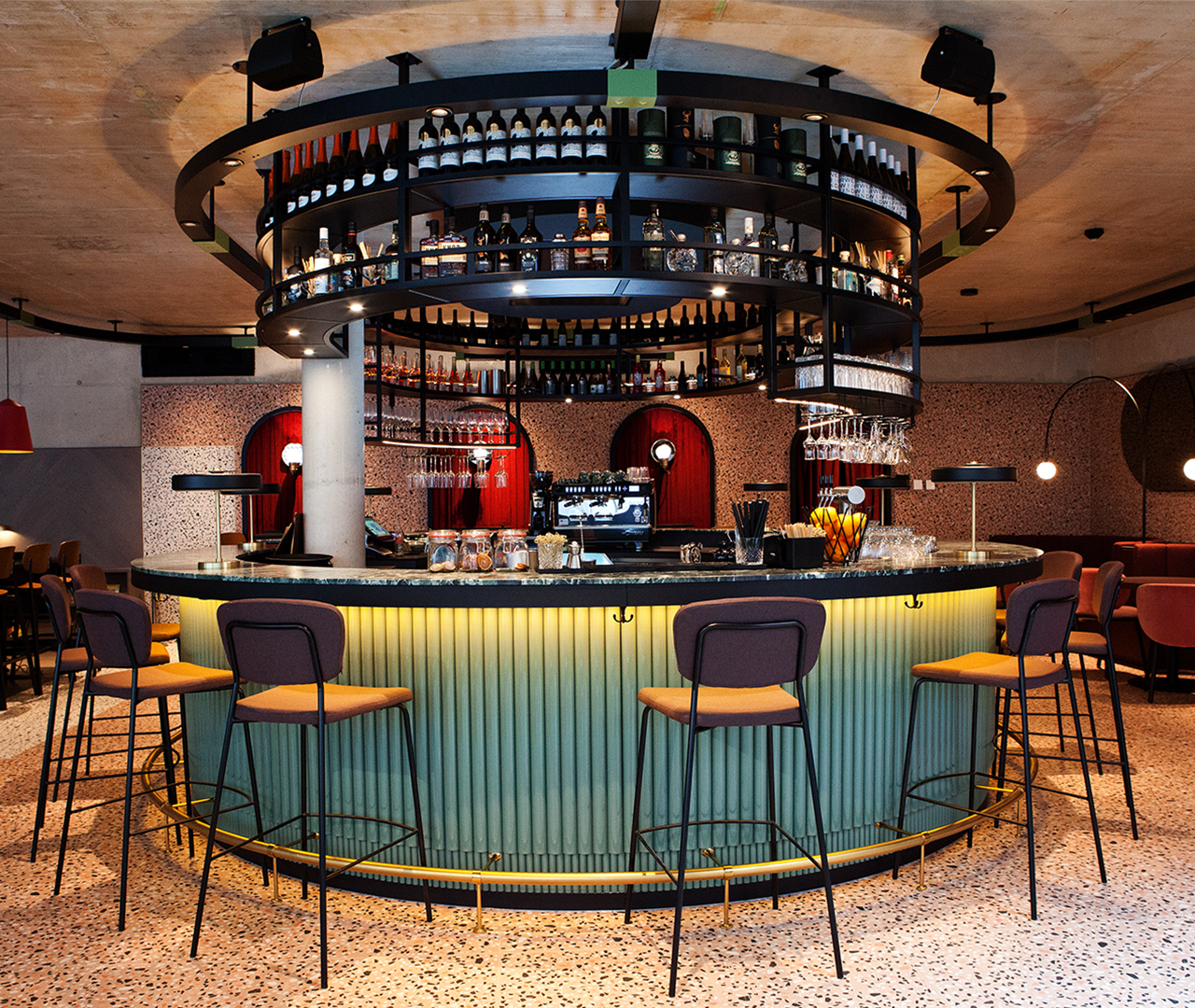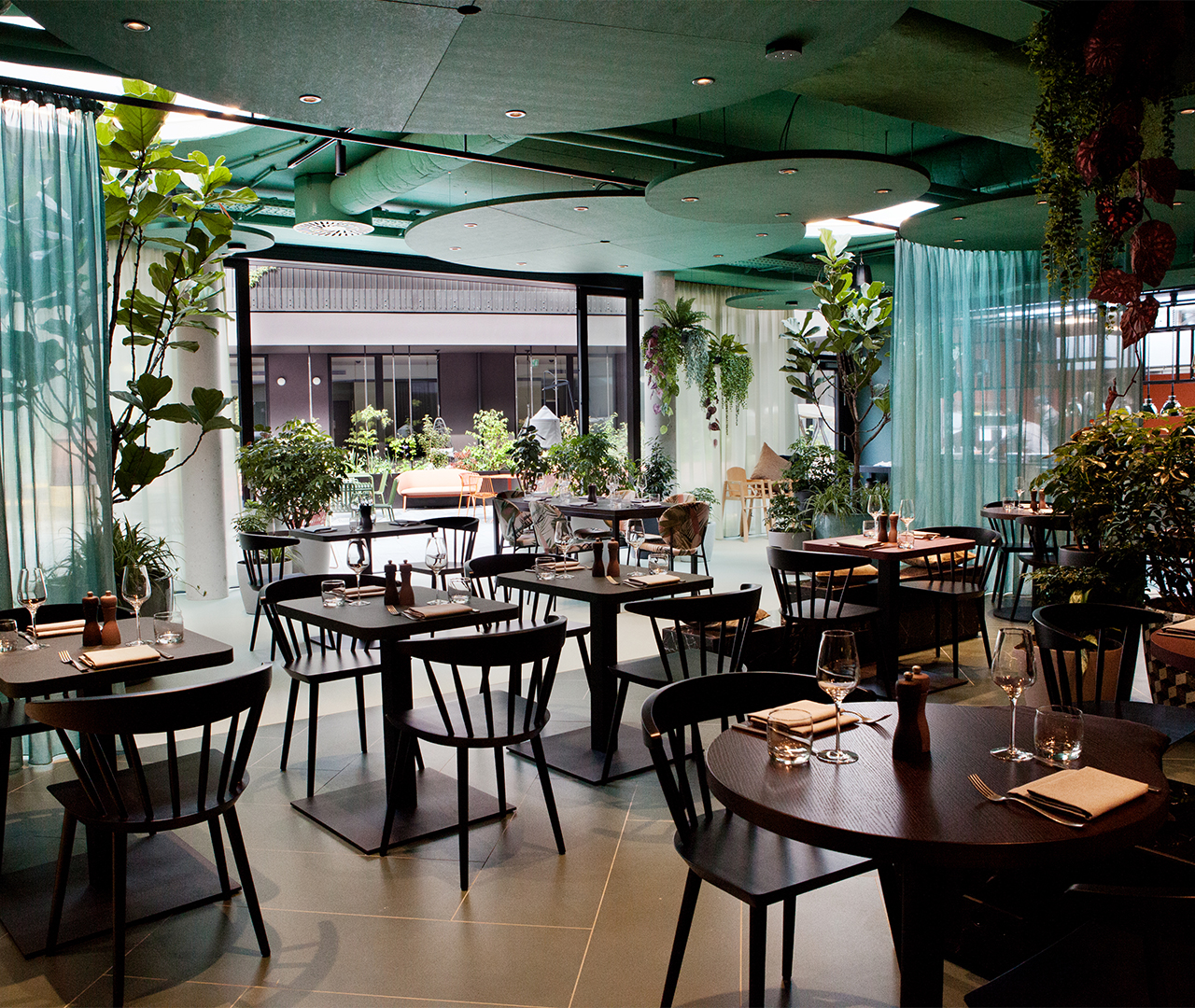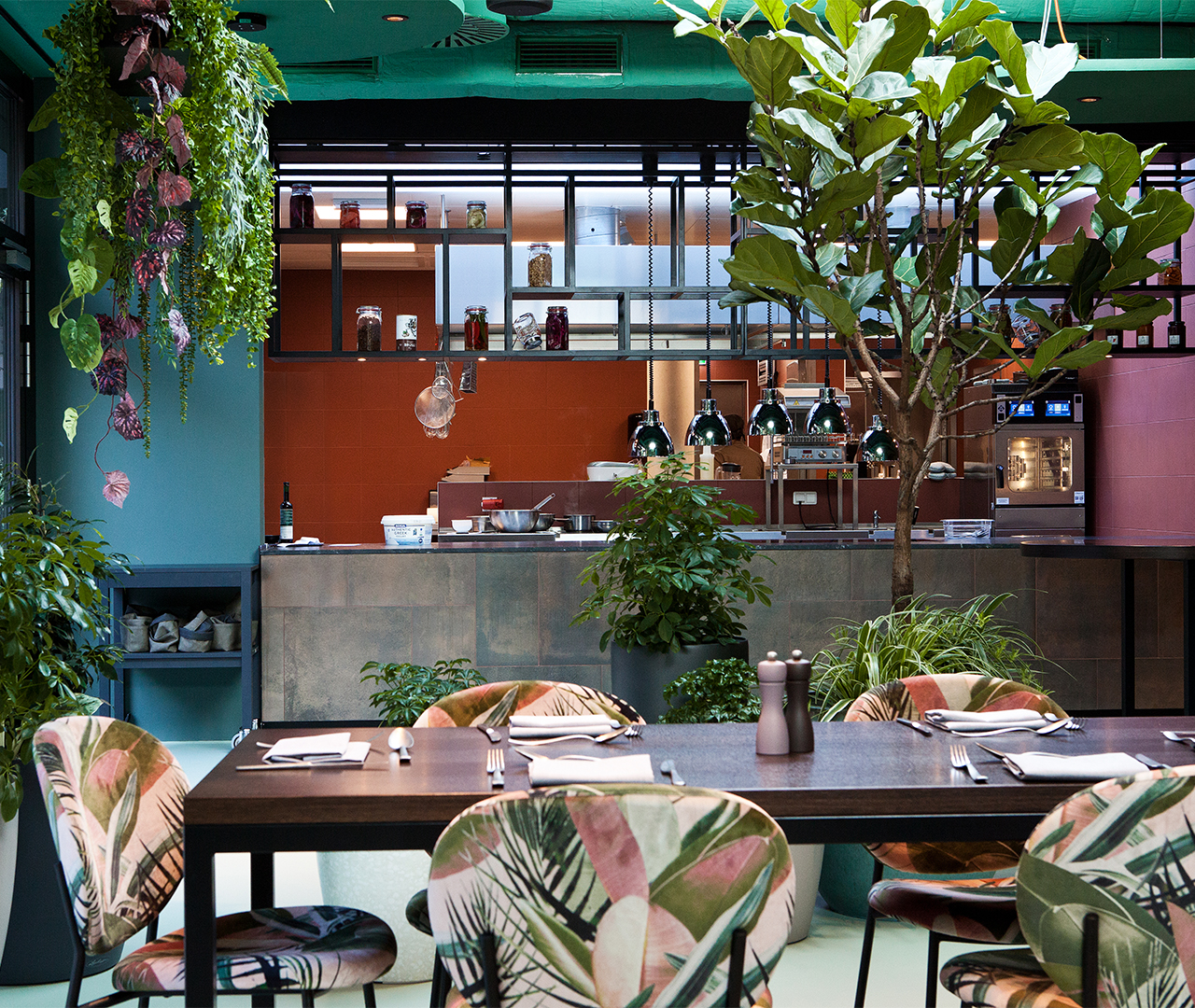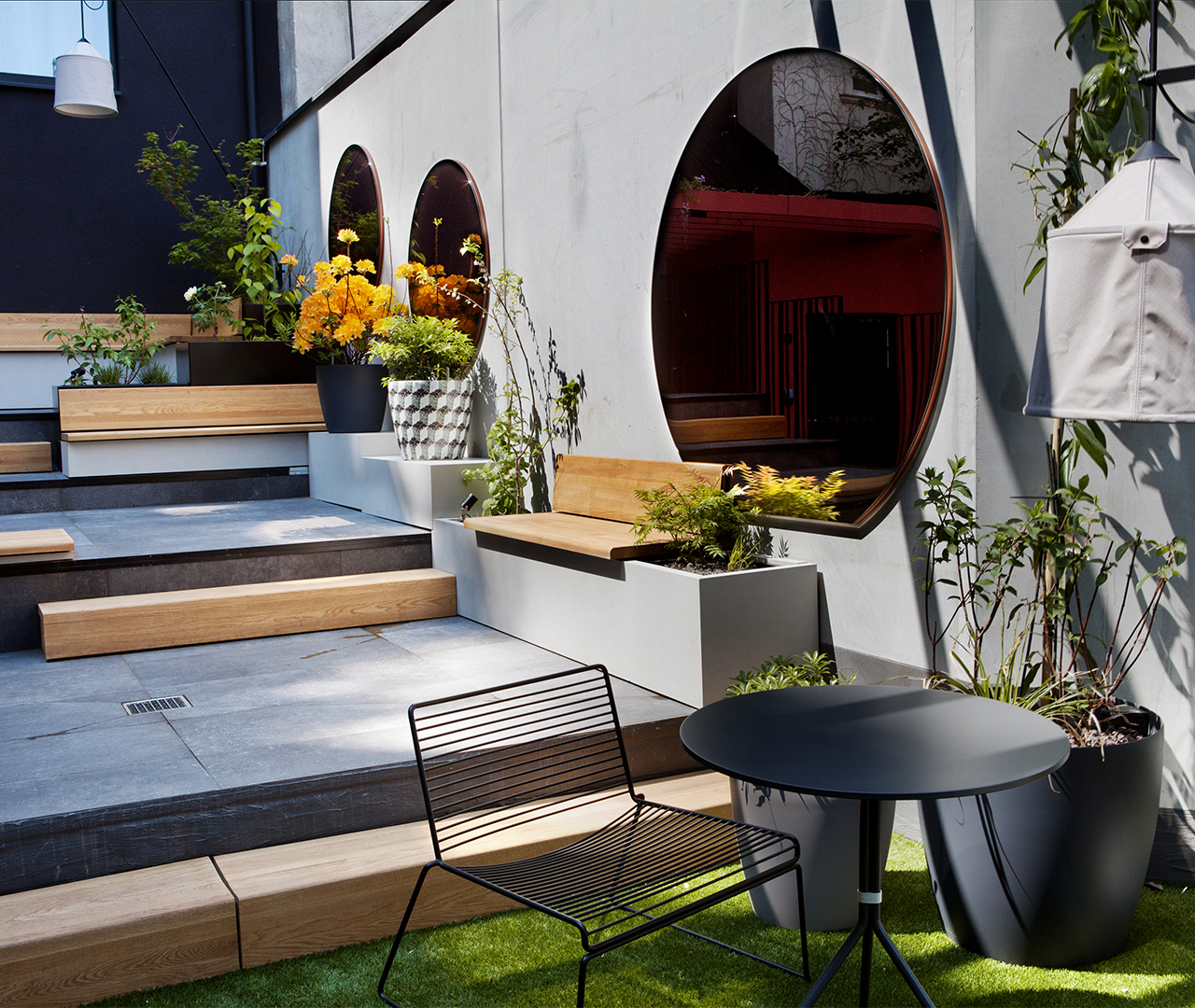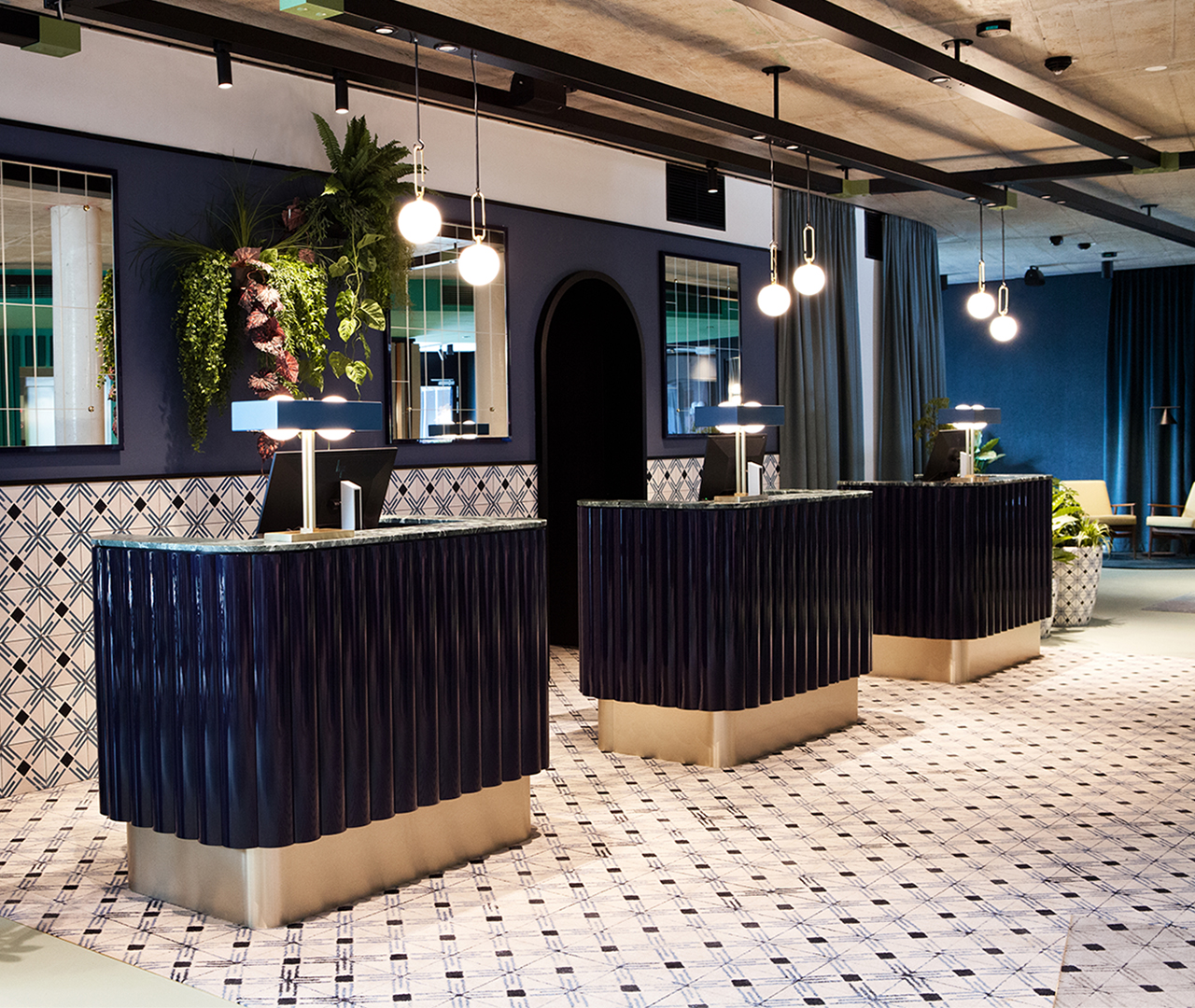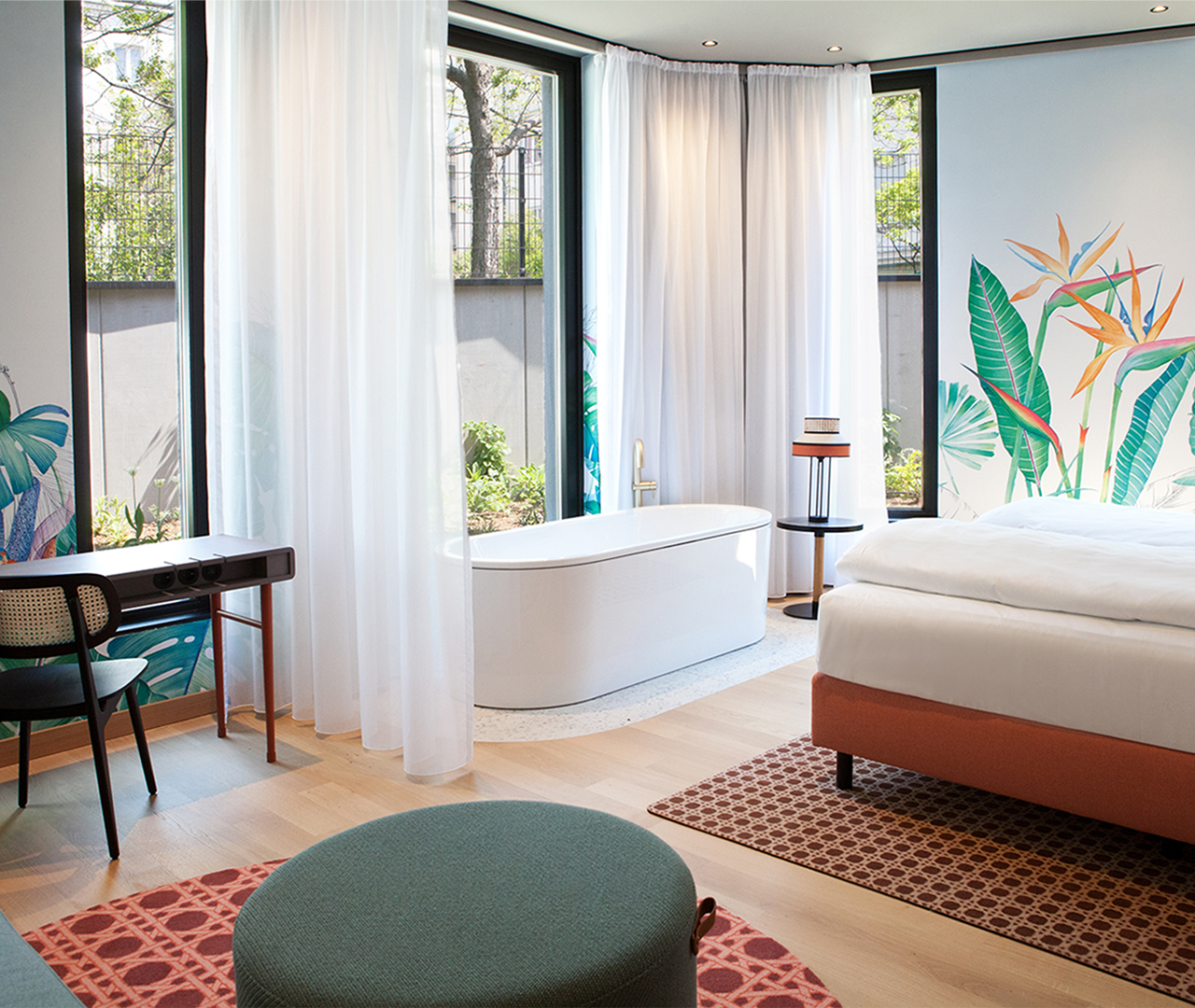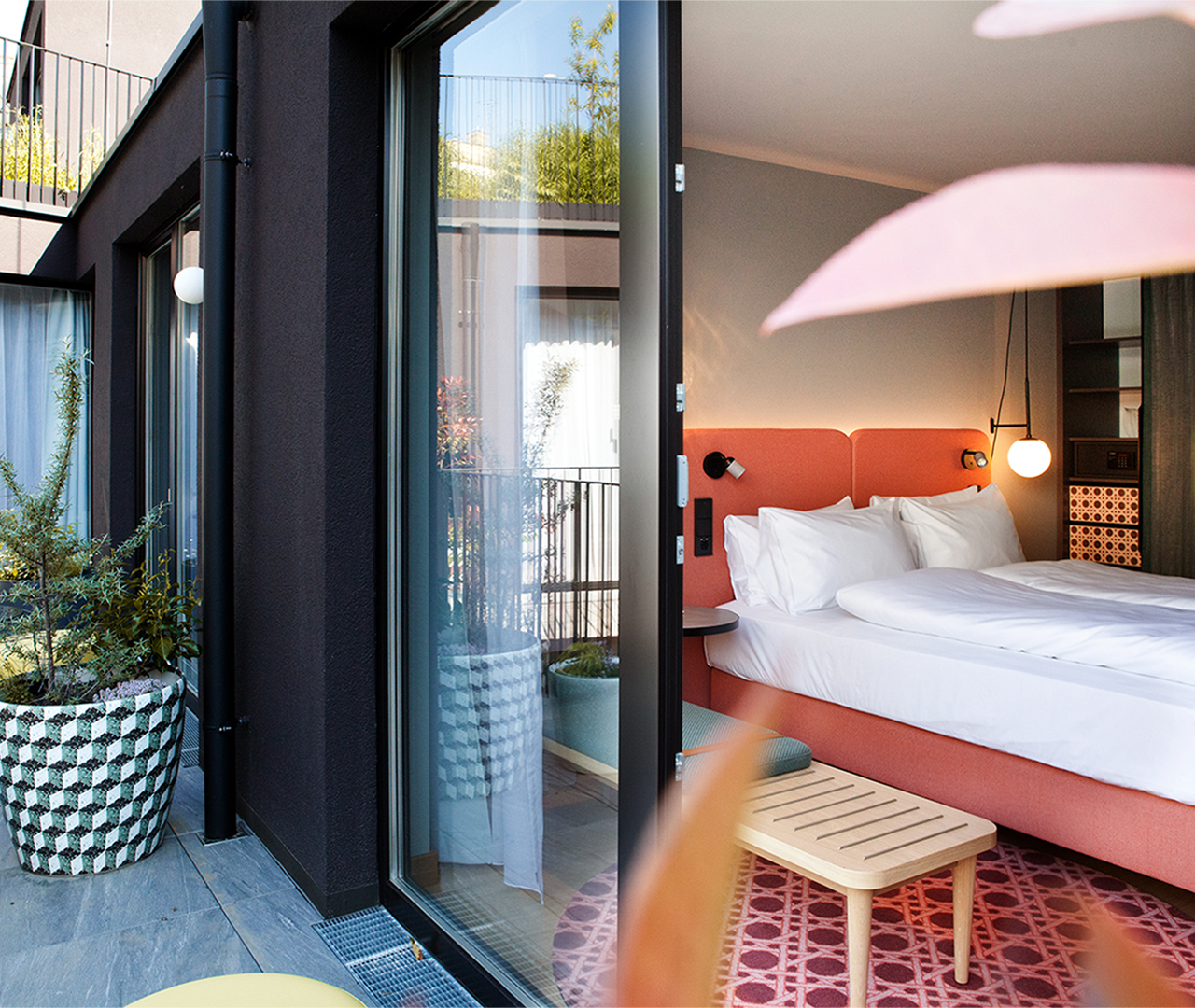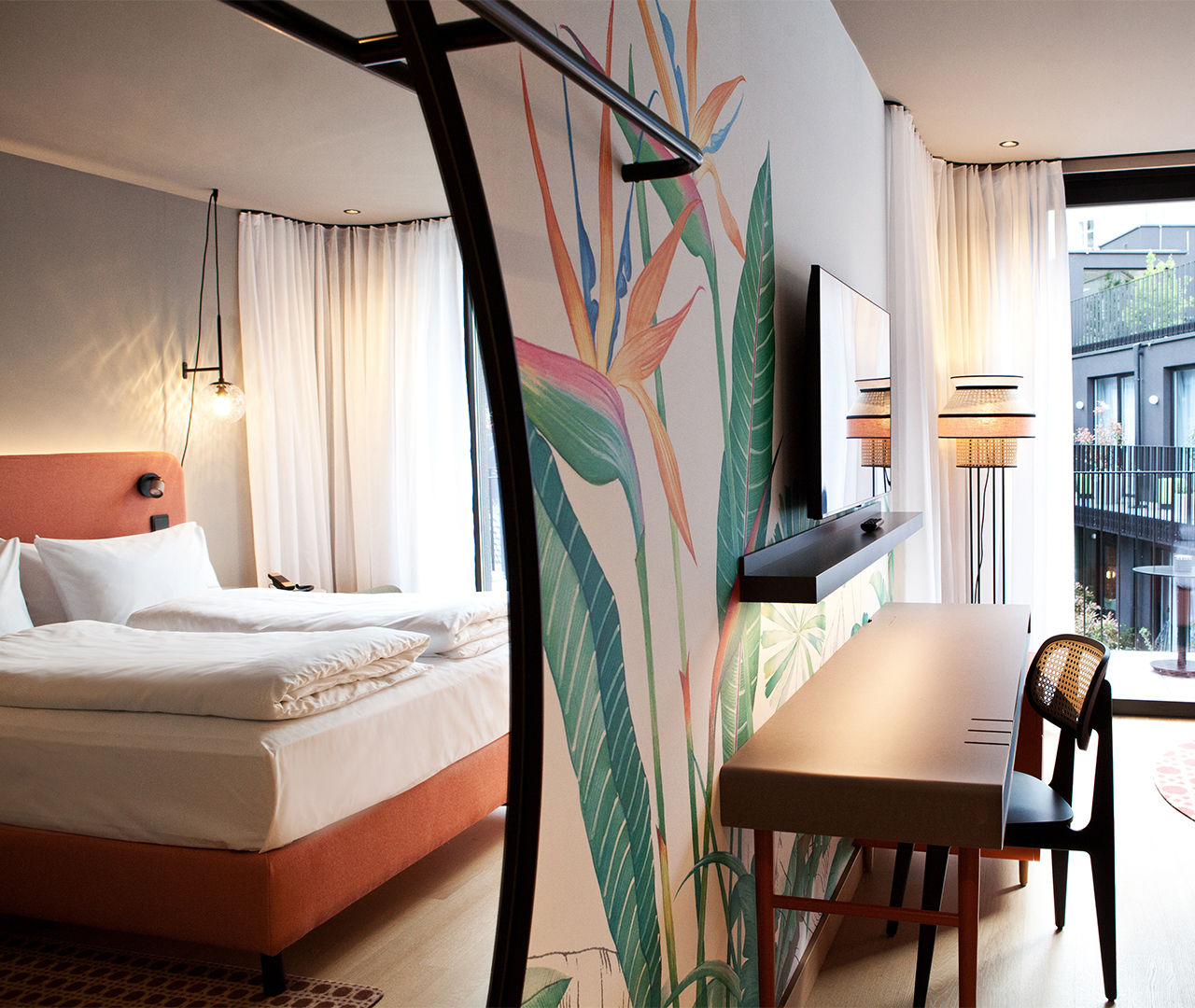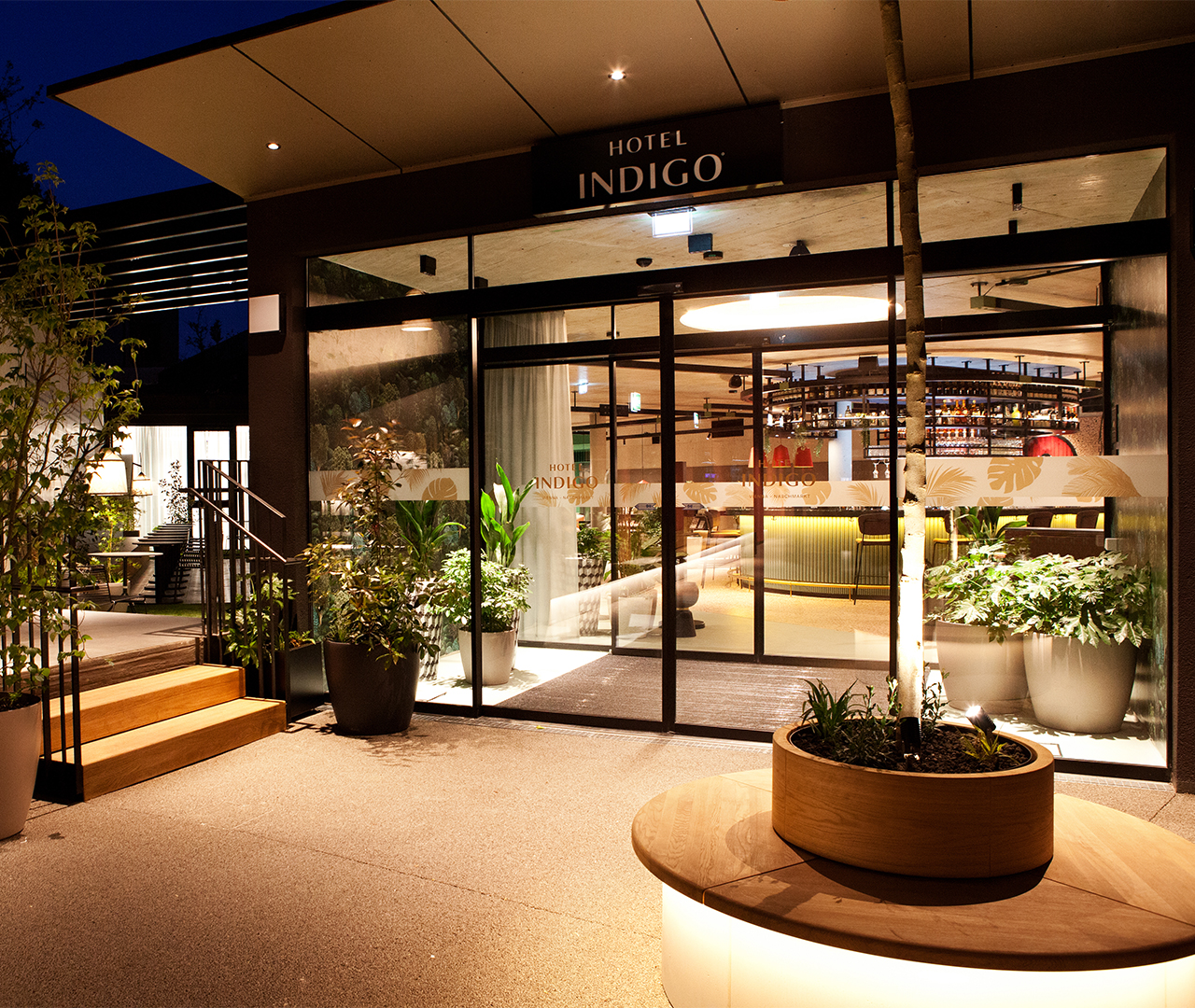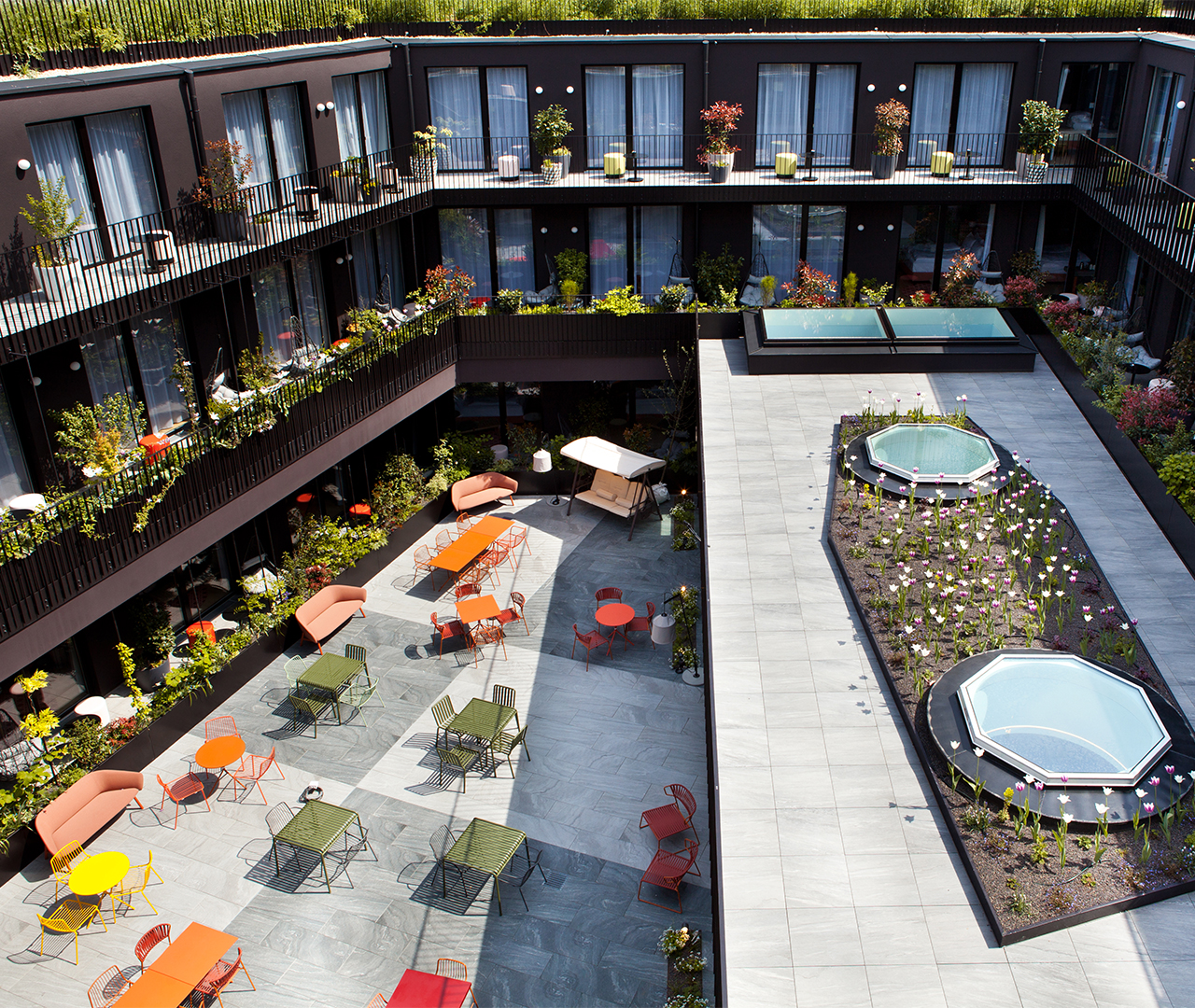 The four-star superior boutique hotel indigo Vienna was built on an empty site on the Naschmarkt, not far from Vienna's lively centre. The 'Indigo' design brand is part of the tristar hotel group, which is one of our long-standing and very active customers.
The new hotel was embedded into the surrounding splendour of neighbouring old buildings and is a hidden gem in this lively district of Vienna. To get to it, guests walk through a narrow corridor and are greeted by an impressive courtyard with enchanting greenery and climbing plants hanging from the balconies. A secret oasis in the middle of the city. The garden concept continues in the equally lush green interior of the boutique hotel.
The design concept is a BWM Architekten project with Büro KLK as a project partner, and pulls together the multicultural character of the surrounding district and the urban environment, incorporating elements typical of Vienna like the Viennese weave, which can be found in some lamps and chairs.
Our role in this project was to completely furnish the hotel's interior and exterior. The highlight for us is the impressive oval bar which crowns the hotel's imposing interior. The large staircase on the ground floor, with a banister on one side and wooden slats from floor to the seven-meter-high ceiling on the other, is also a real eye-catcher made by tenbrink.
A highly individual design concept, a range of different types of rooms and the logistical challenge of a narrow development – this is how gems are created.