Hotel am Kloster | Werne | Hotel
Monastic Aura & Modern Comfort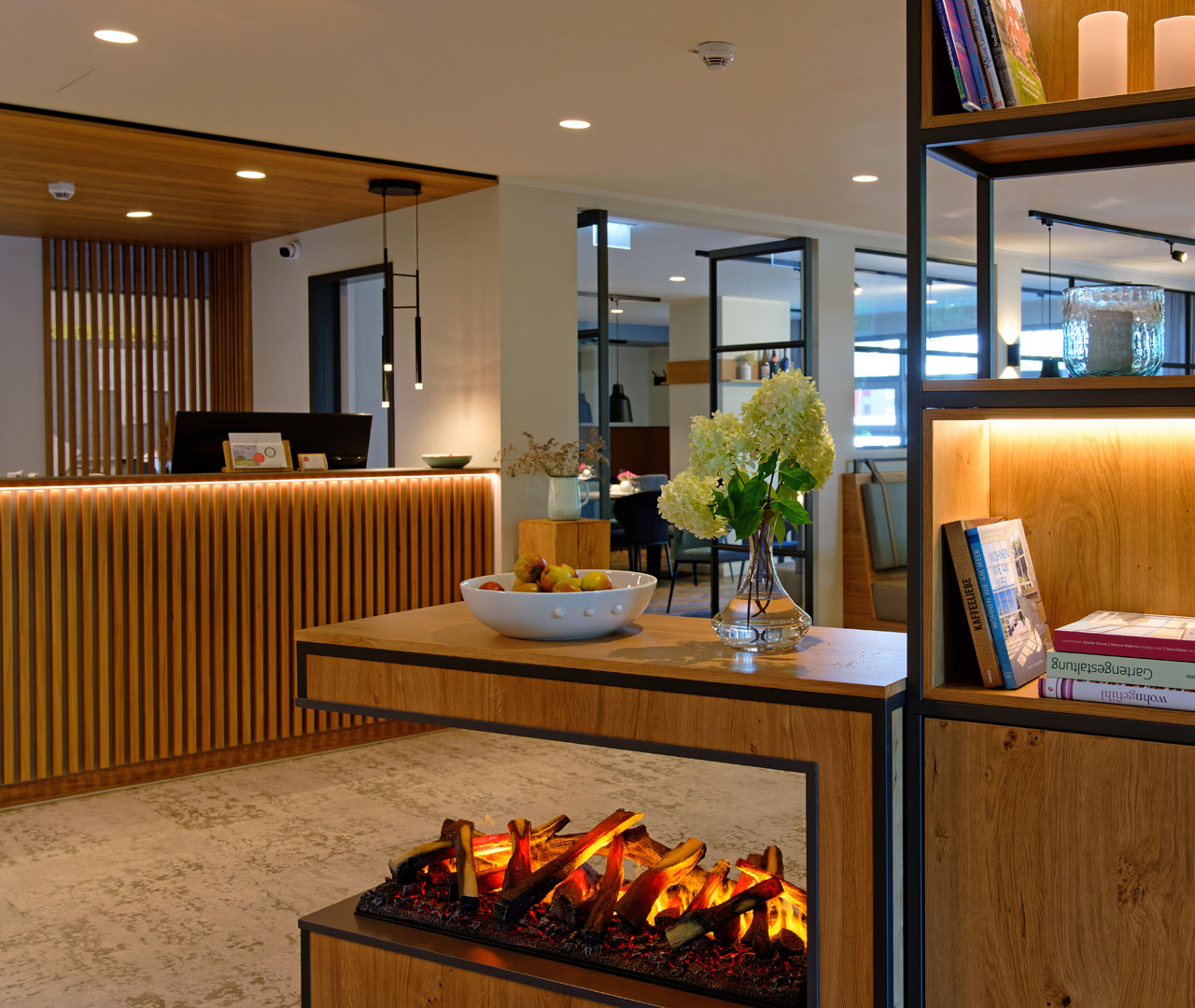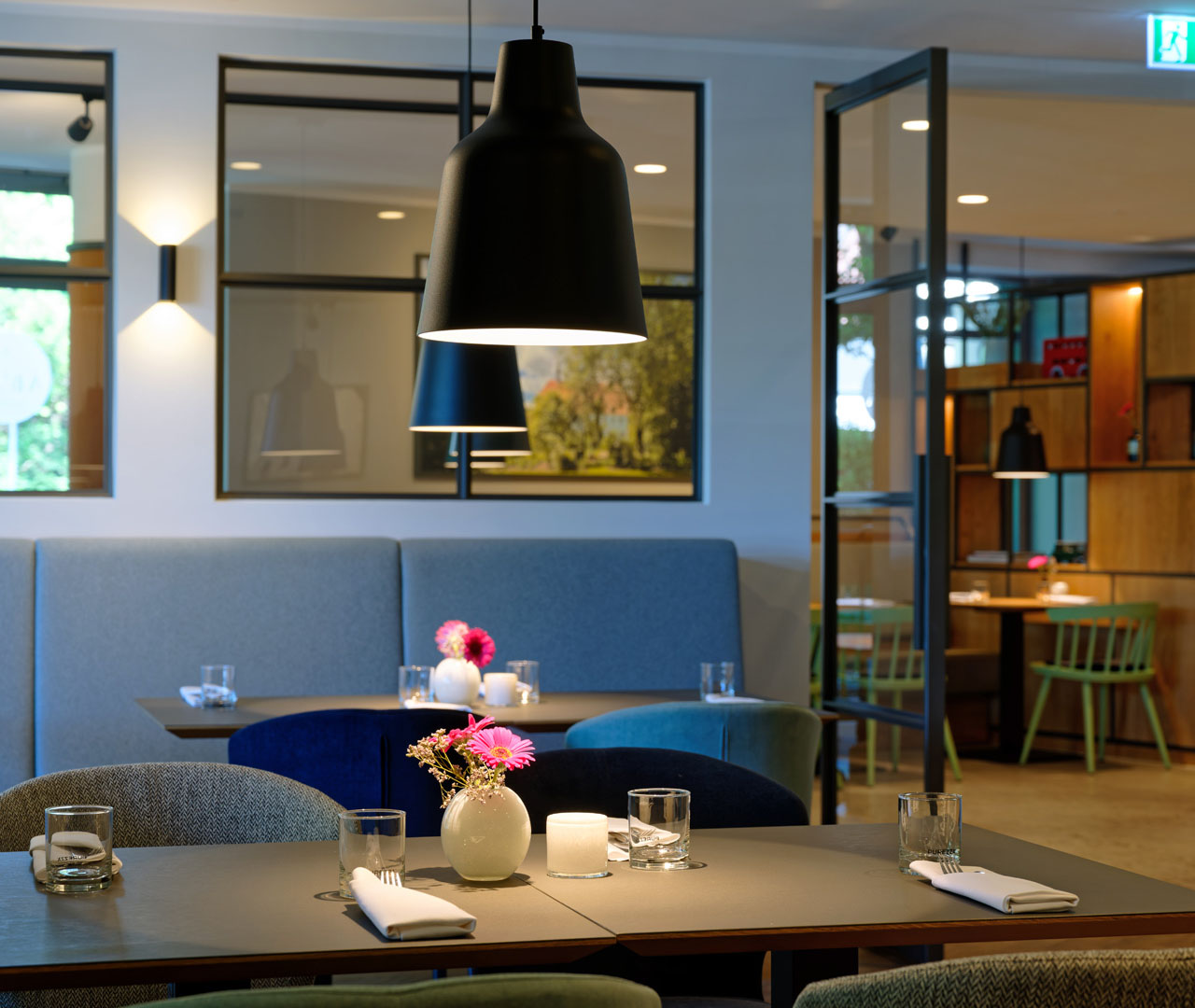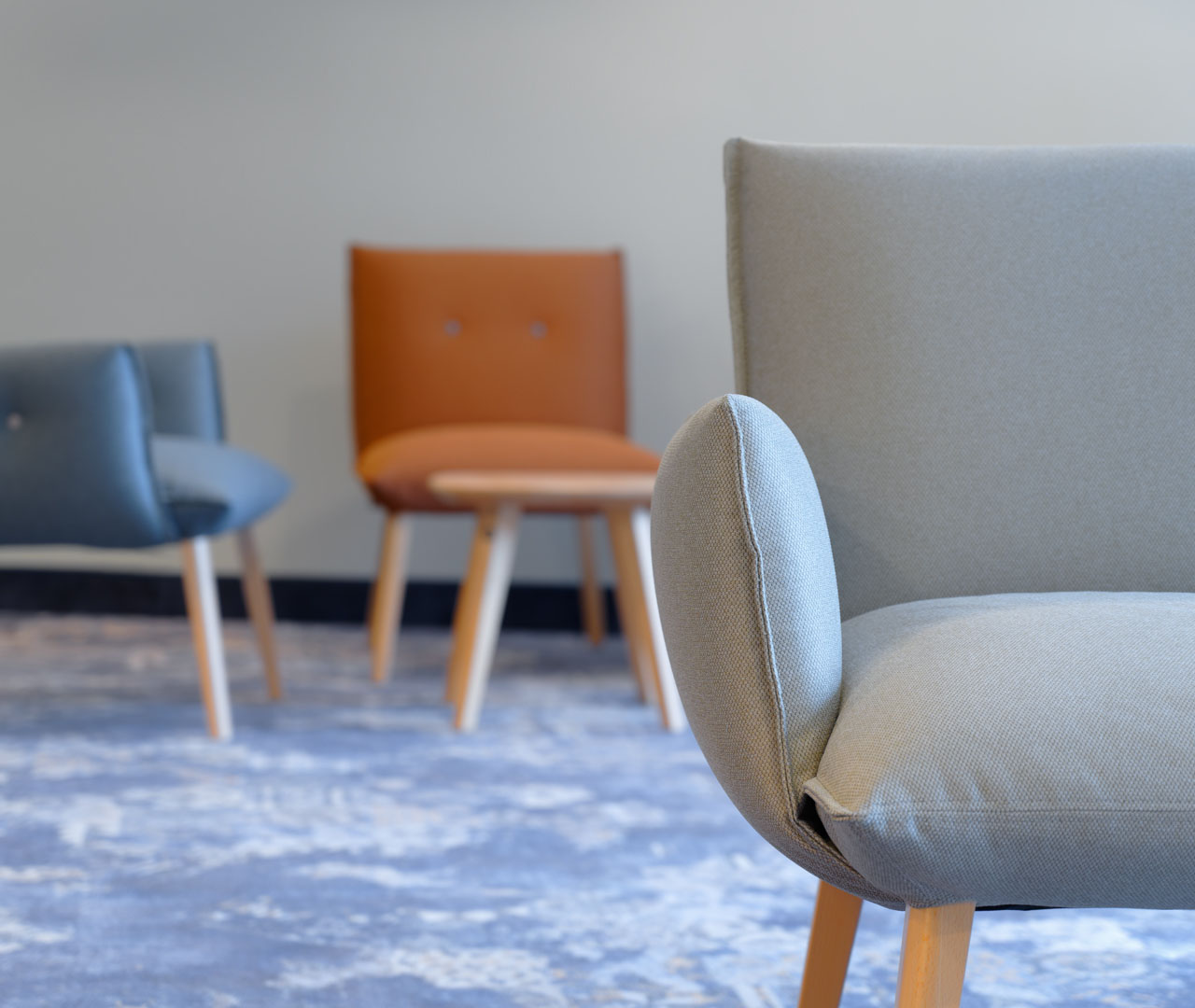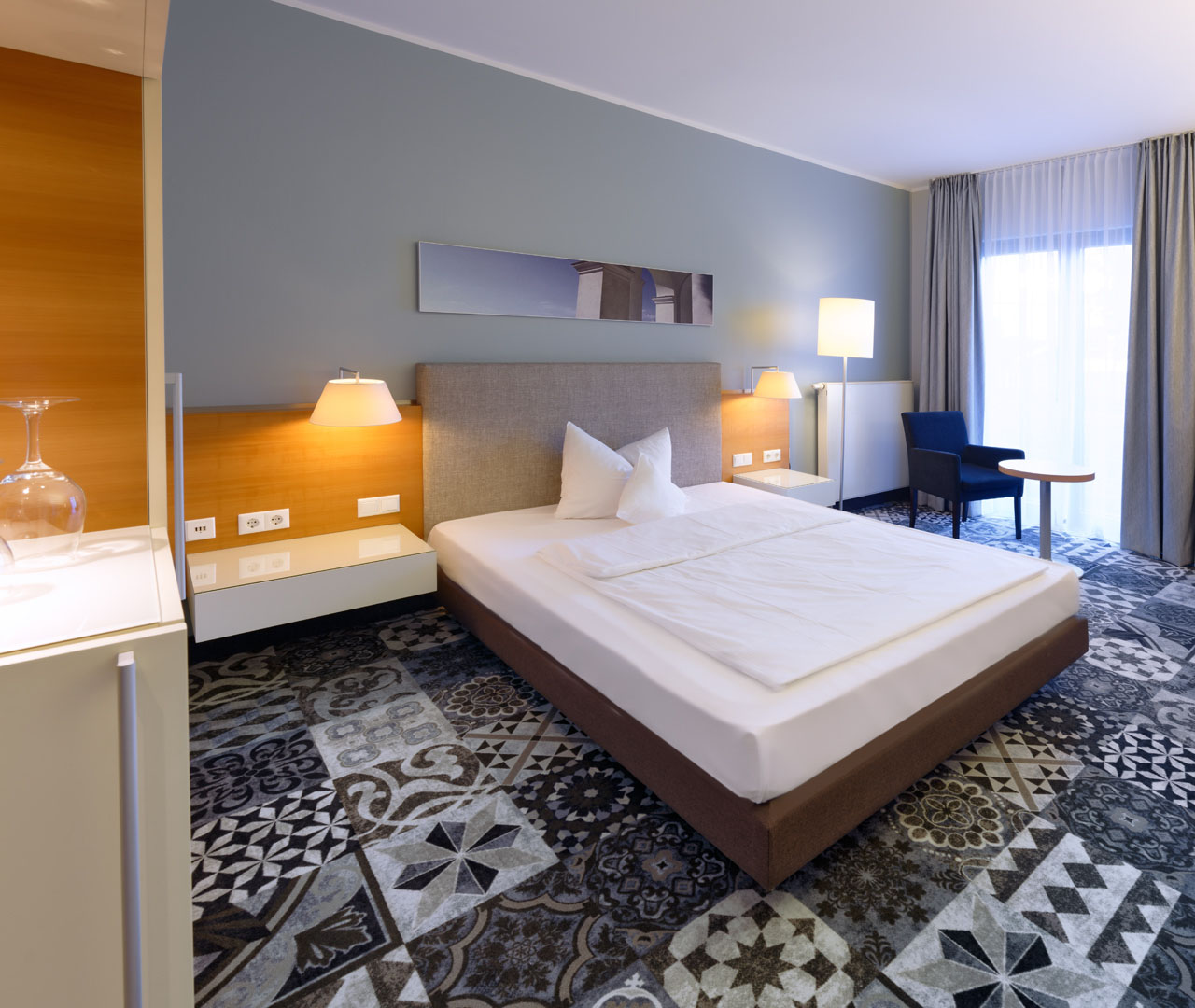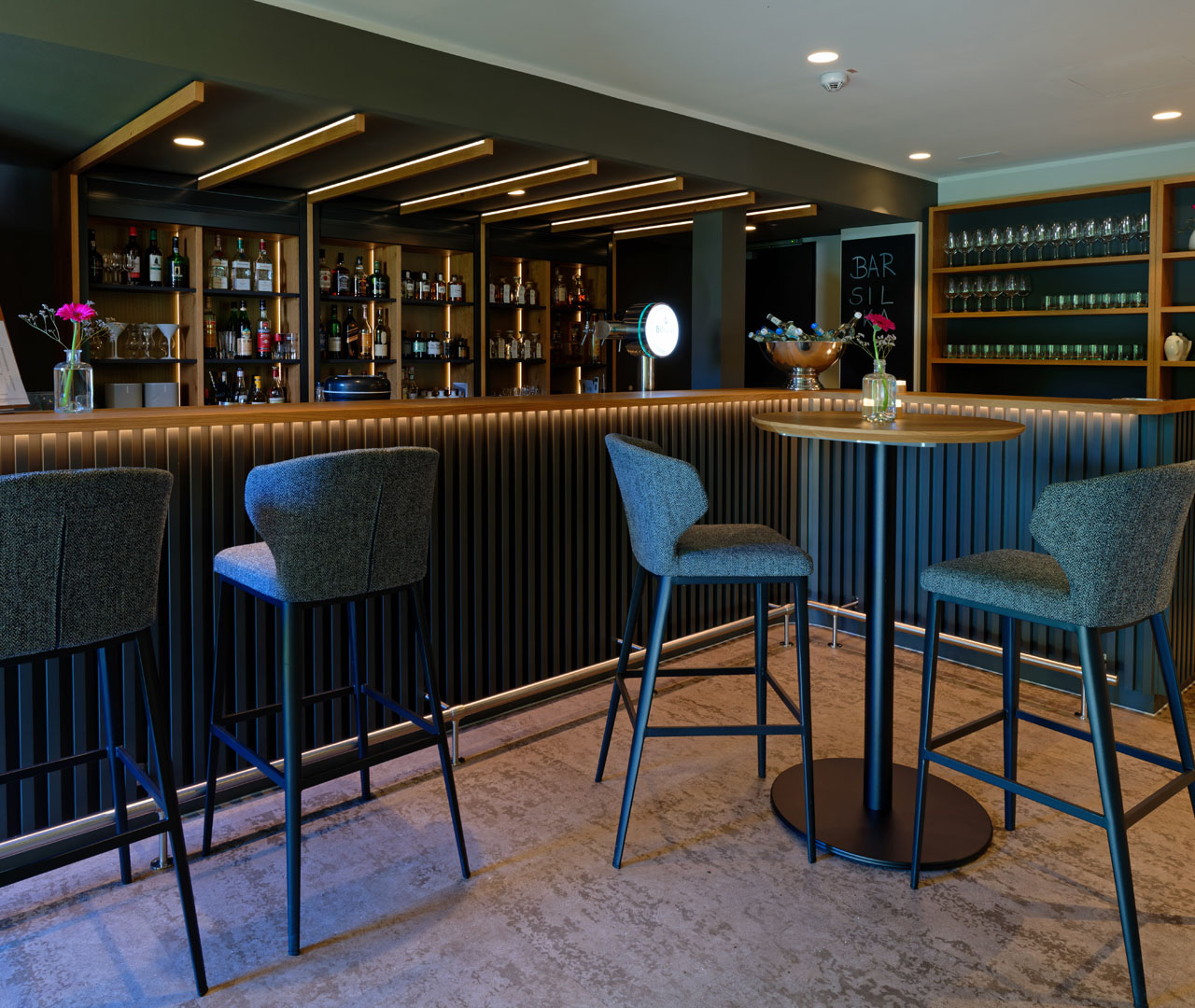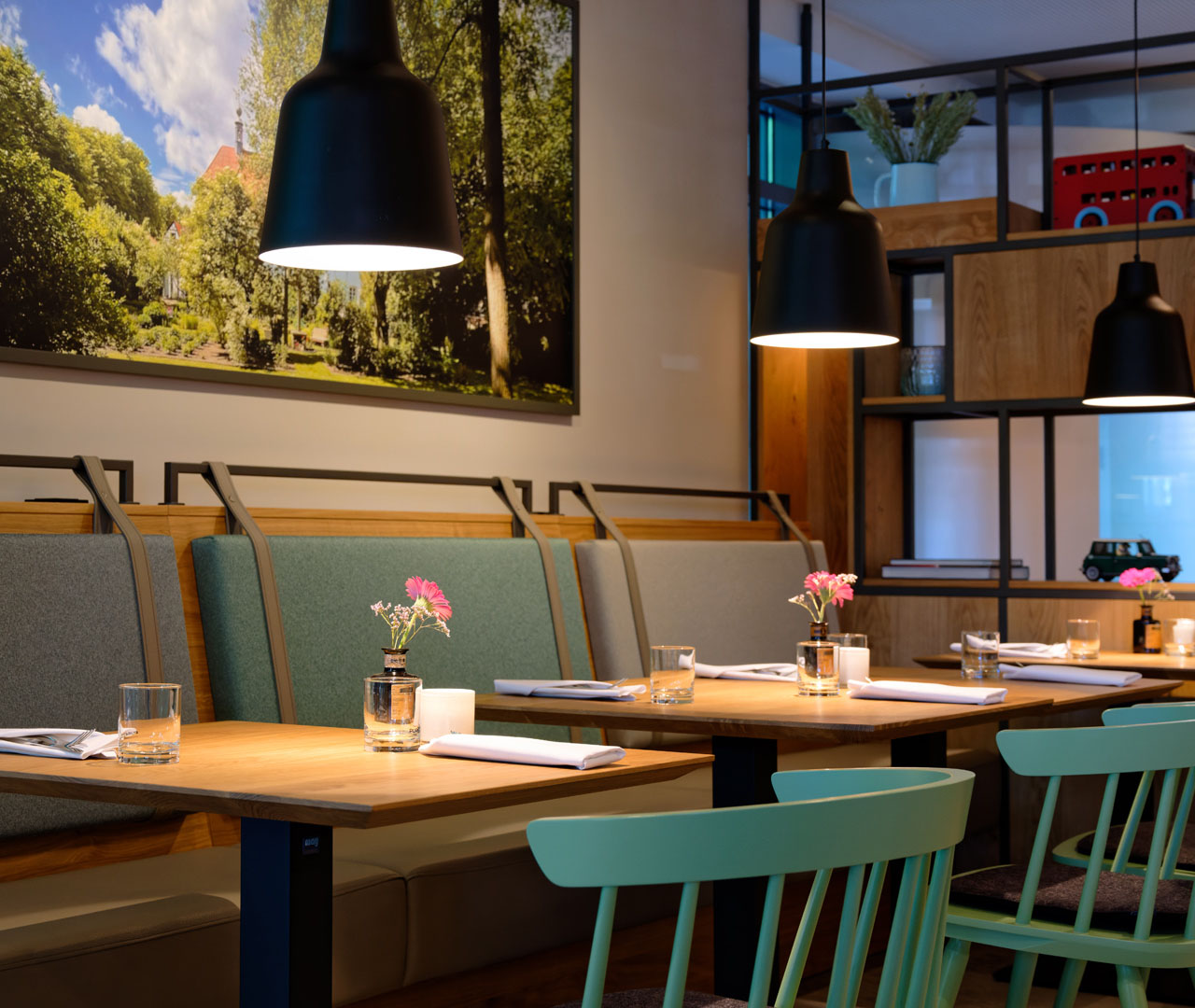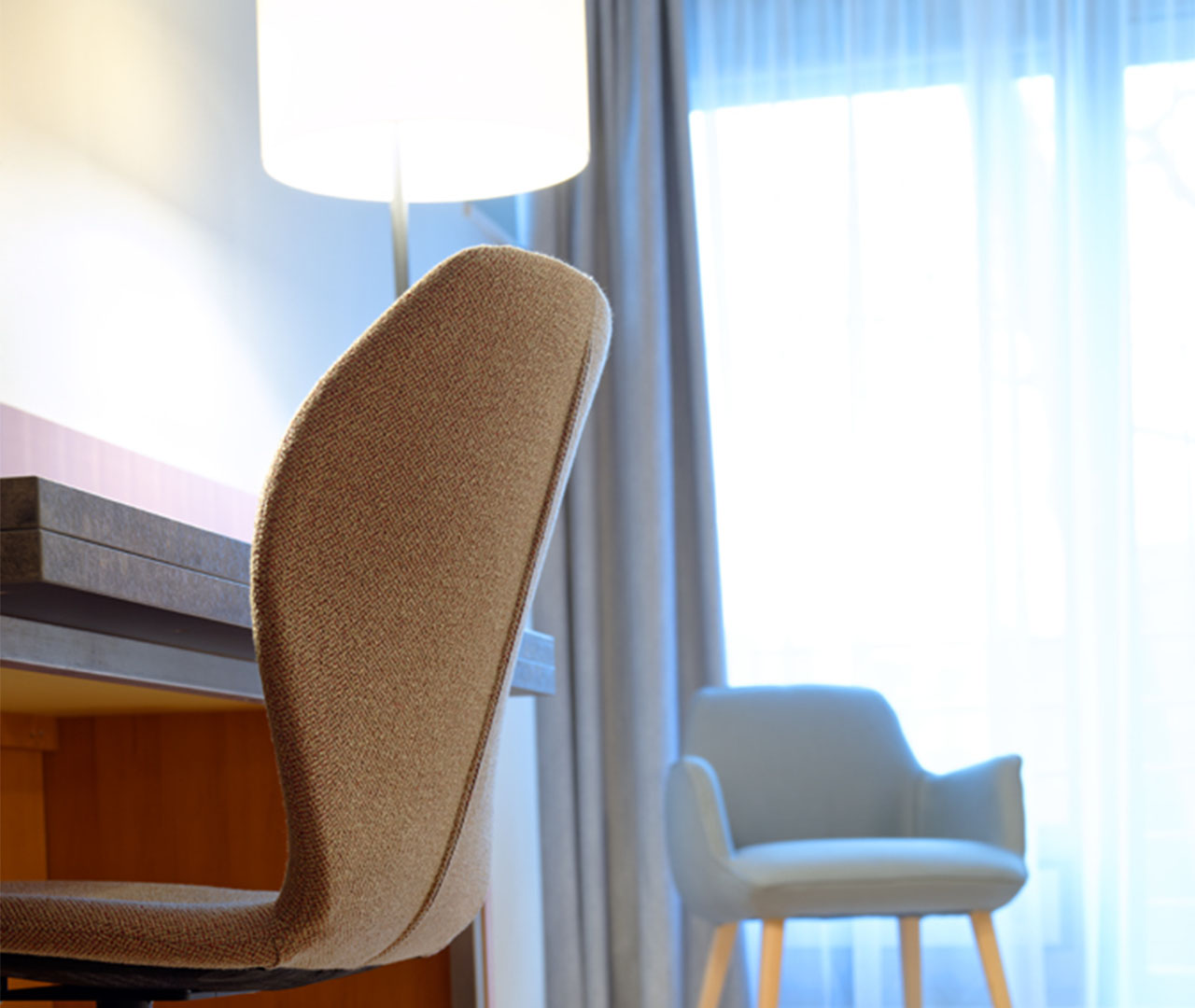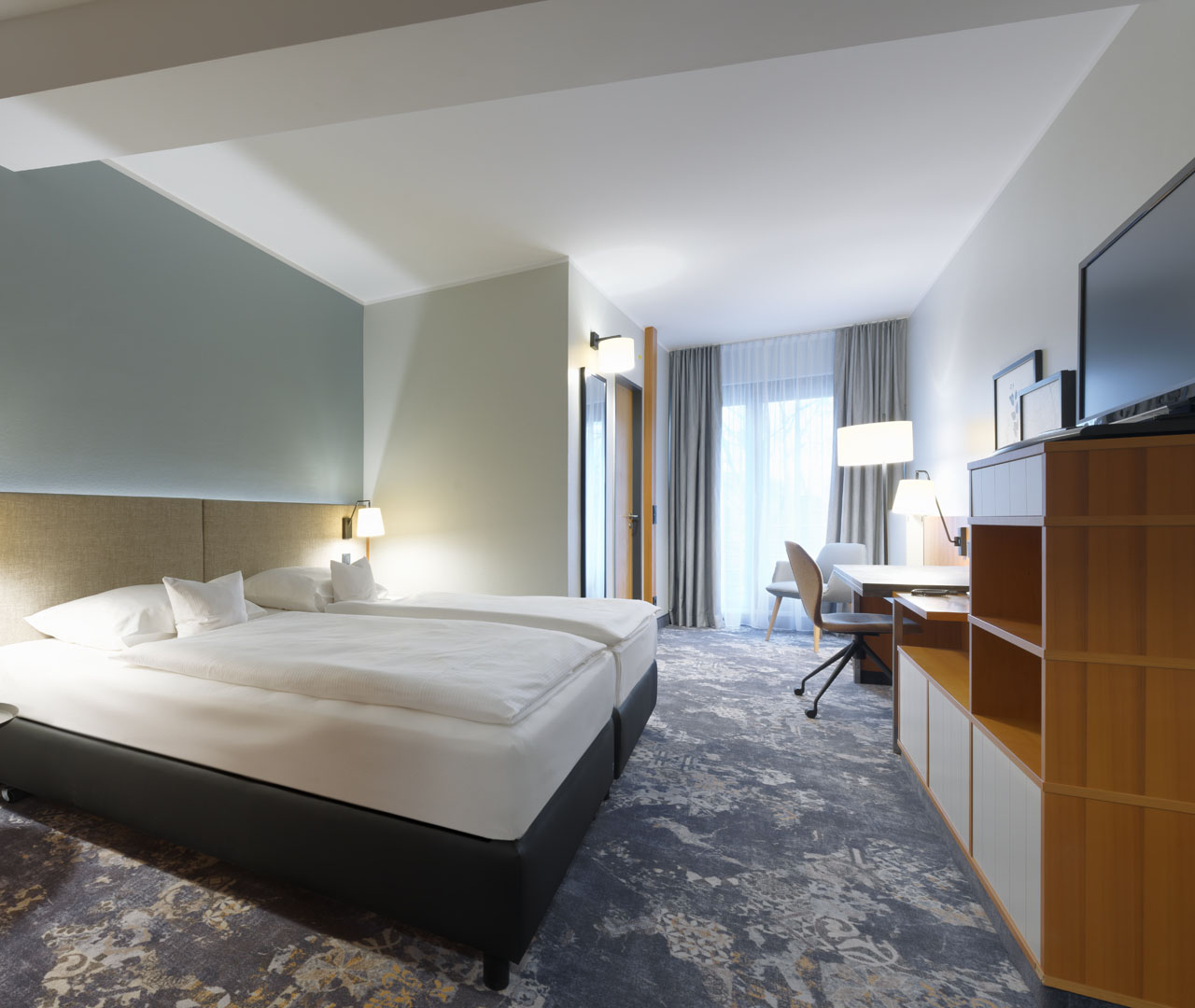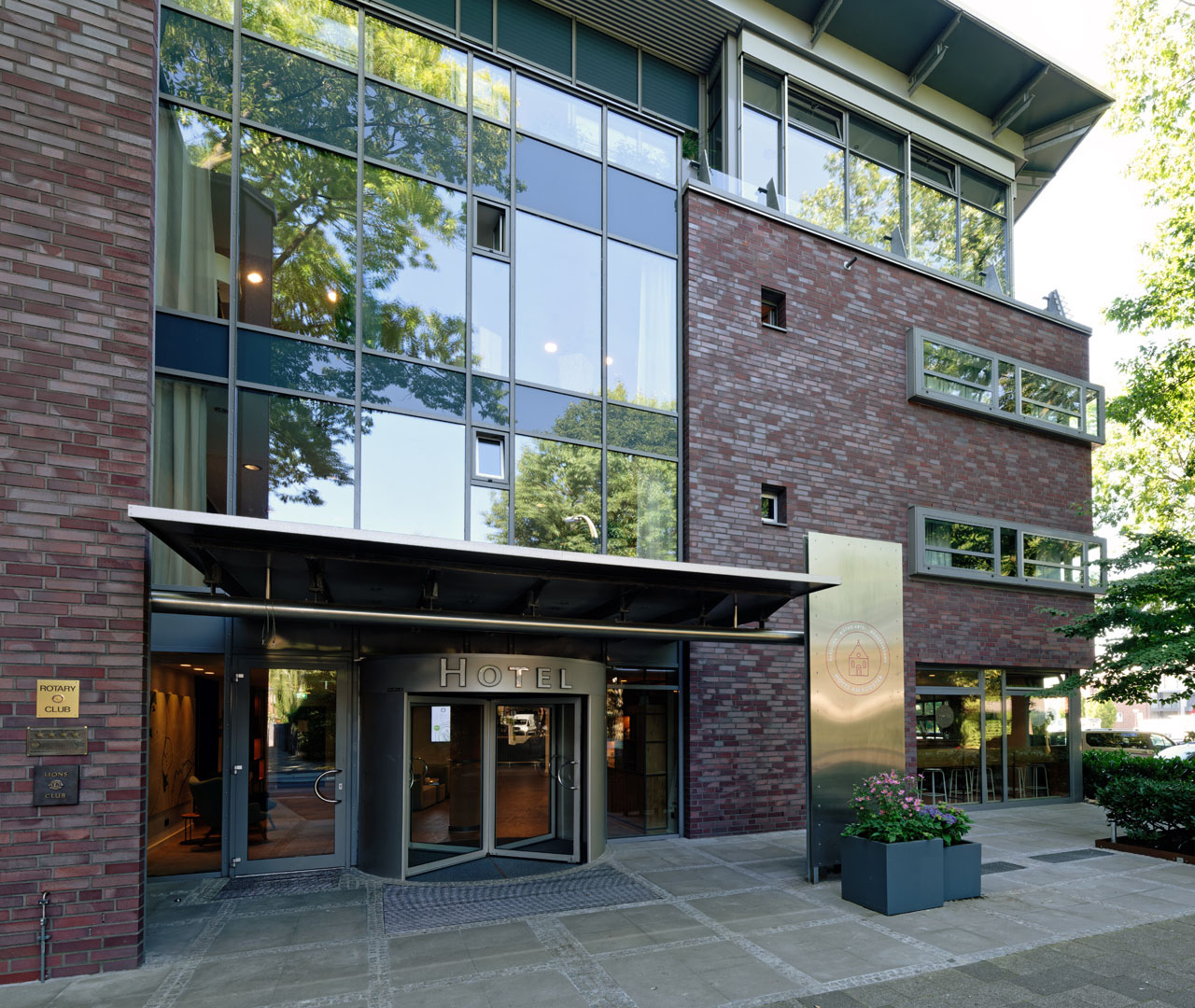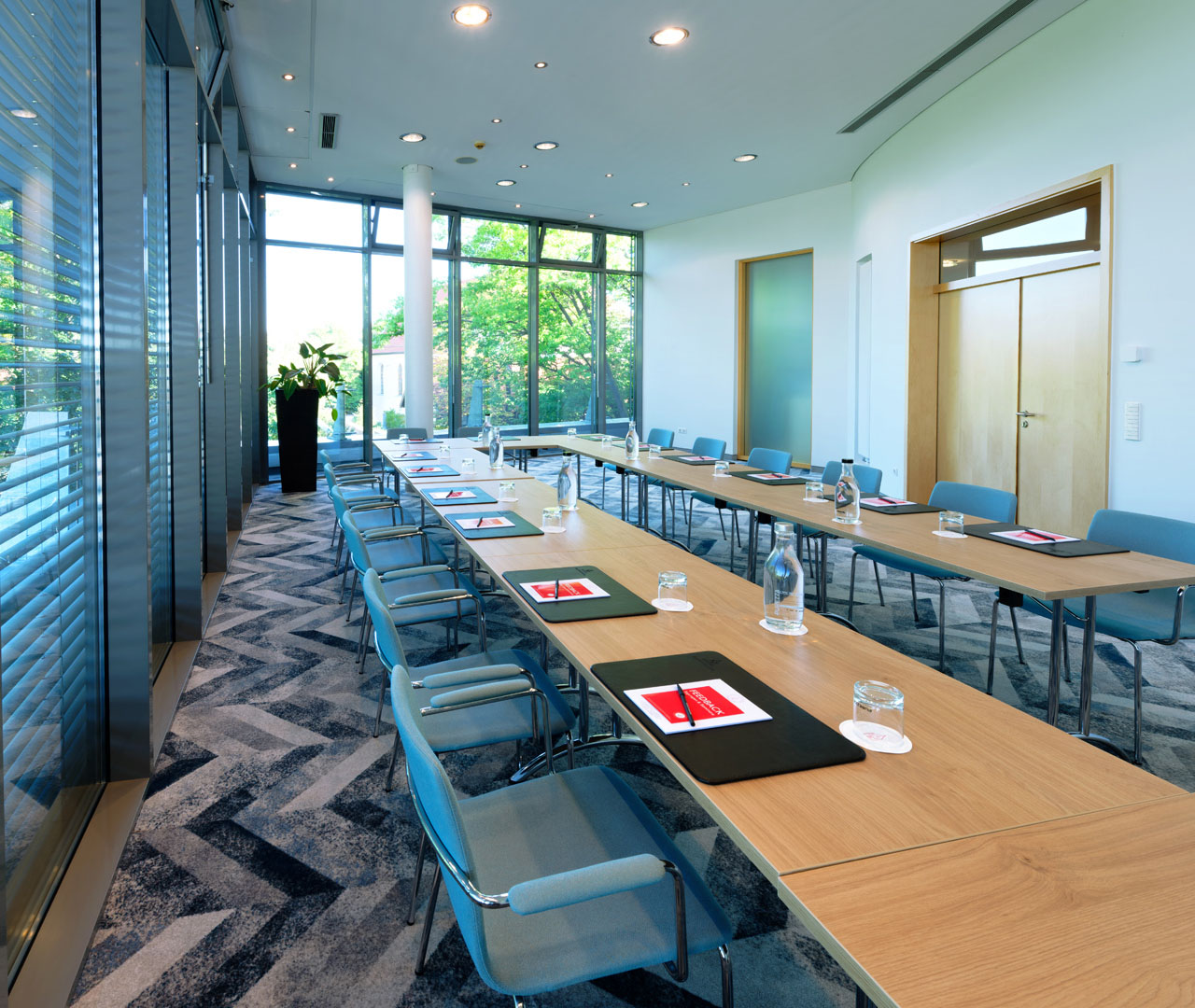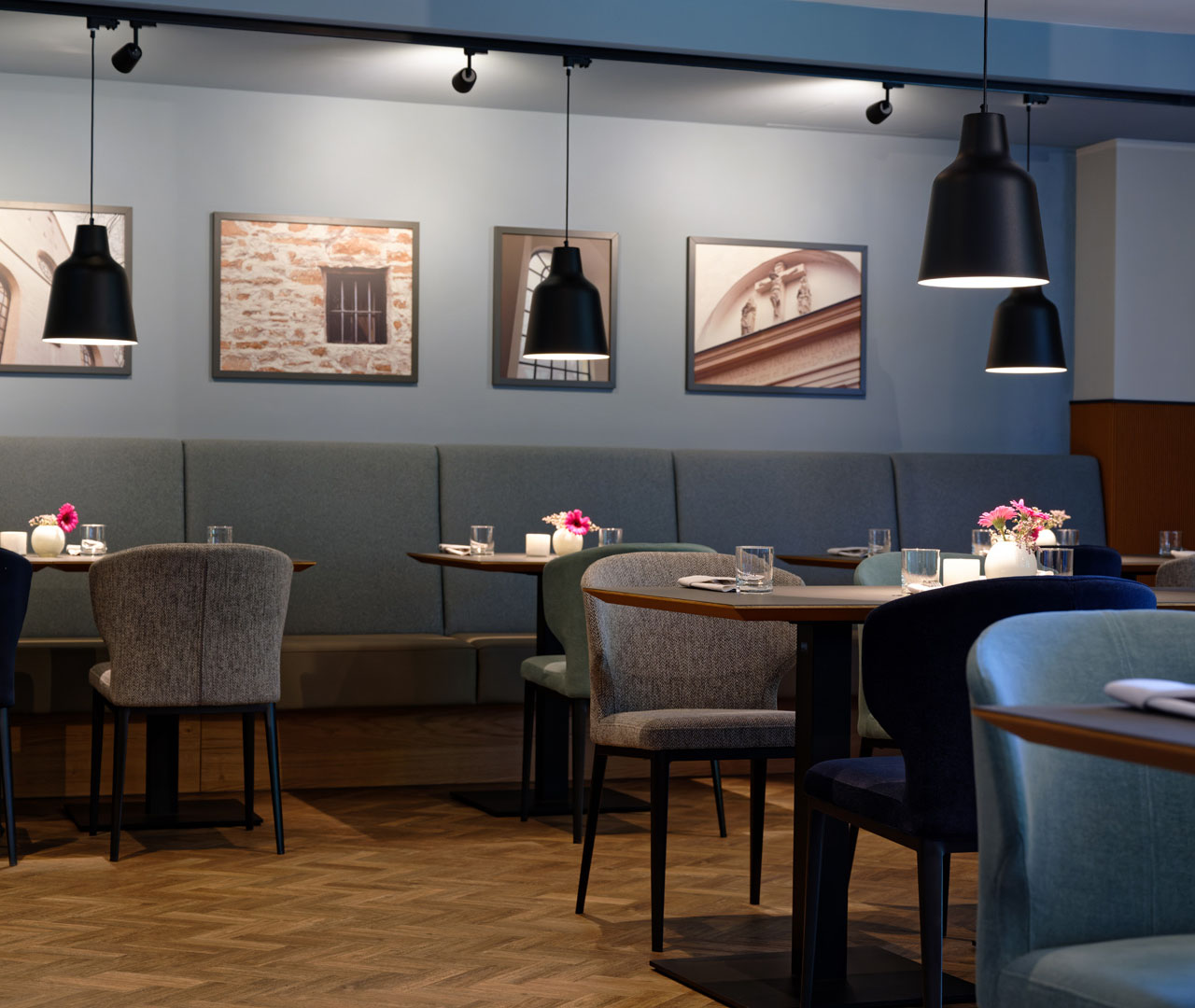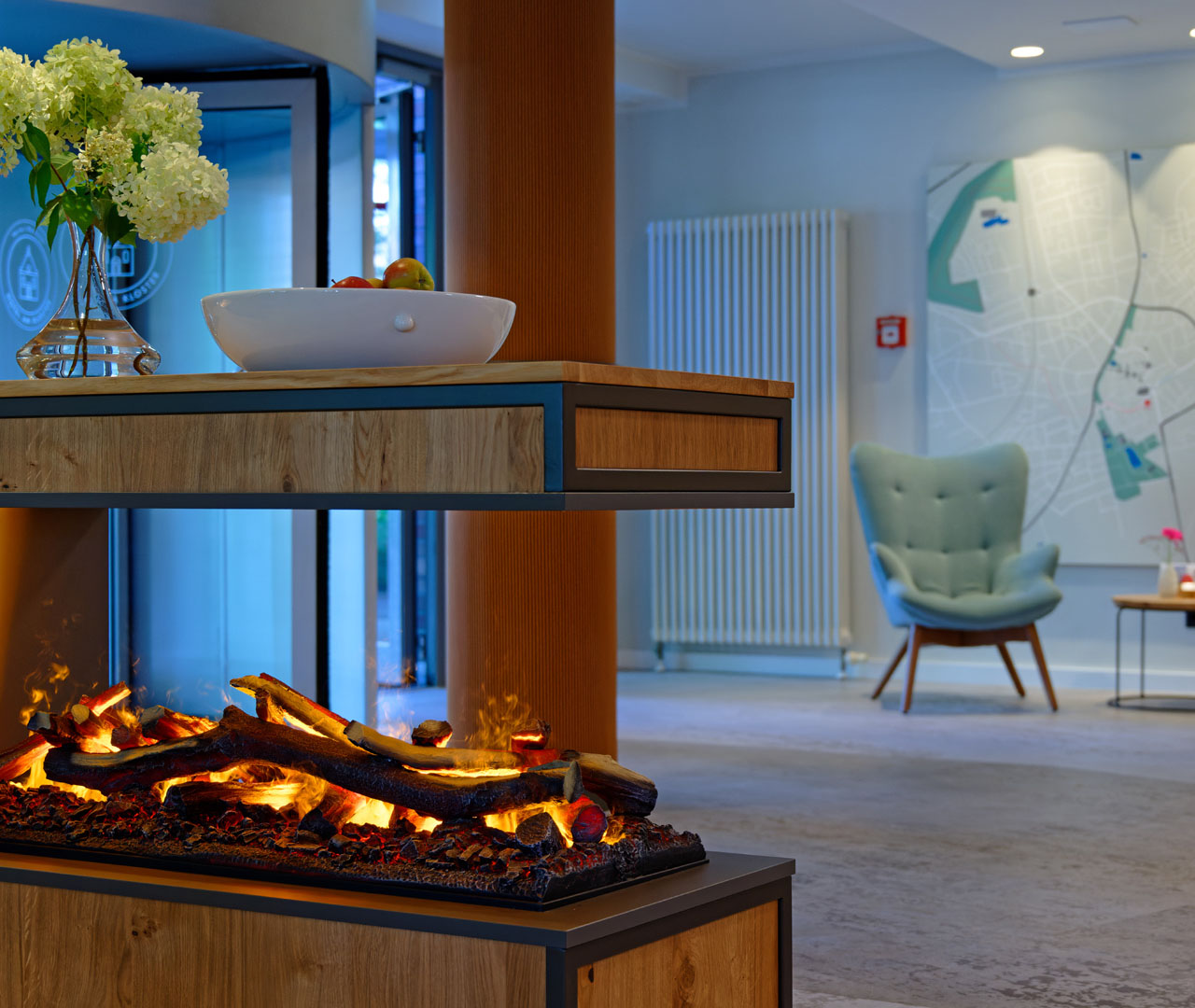 The proximity to the neighbouring Capuchin monastery isn't the only thing that this special hotel in Werne has going for it: the combination of monastic tranquillity and modern yet homely features makes the 4-star Hotel am Kloster a popular insider spot for conferences, seminars, private celebrations and getaways.
As the general contractor, we first helped to give the 54 rooms, flats and suites on three floors a new ambience. The comprehensive renovation during ongoing operations was truly a first for this client. Whether the painters, glaziers for the shower cubicles, sanitary specialists, plumbers, decorators, tilers or floorers, we managed all the trades with pinpoint accuracy. We also assumed responsibility for the entire FF&E package (e.g., beds, headboards, chairs, sofas, pictures, kitchens and sleeping couches). The room furniture came from our own production site in Stadtlohn.
The result was so inspiring that directly afterwards we were given the green light to renovate the public area: the restaurant (including sanitary unit), bar and reception. Whoever checks into the Hotel am Kloster today is met with a calm and cosy room atmosphere that comes complete with modern, refreshing furnishings.
"We learned of Tenbrink by chance. It quickly became clear that in terms of professionalism, quality and above all, humanity, we had unquestionably found the right partner to renovate our building. Particularly positive aspects included all-out transparency, thinking and acting with foresight and adherence to deadlines and costs."

Steffen Kroes, Managing Partner of Kroes Hotel am Kloster KG